Start main content
Sunny︰Ethnic minorities in the banking industry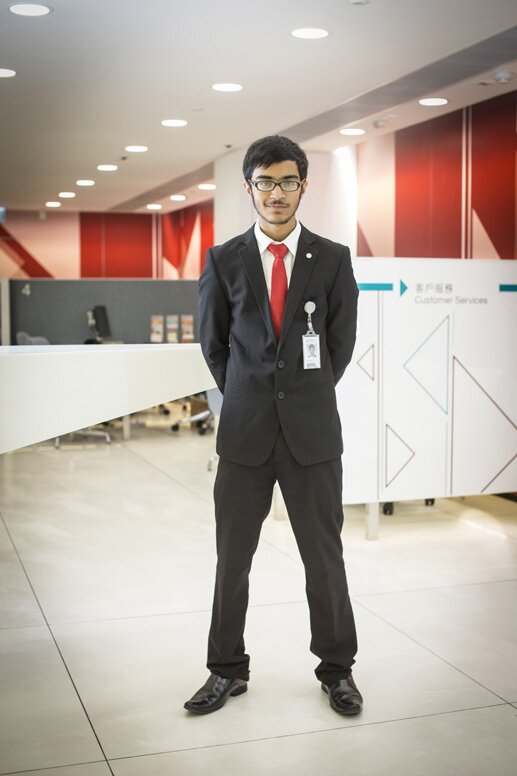 Singh Surjan, Sunny, who is of Indian origin, is a first-year student at the Open University of Hong Kong and works part-time in a bank. He works at the Tsim Sha Tsui branch of the Bank of China (Hong Kong) ('BOCHK') every Saturday to help greeting non-Chinese customers.
'In the past, there was a lot of miscommunication between ethnic minorities who only knew how to speak their own language and bank officers who cannot understand them. These customers used to just get up and leave,' said Surjan, known to his friends as Sunny. 'Now I can help facilitate both parties. My colleagues tell me it's much better having an ethnic minority person working here'.
During this summer pilot project, BOCHK hired two ethnic minority workers to provide customer service at the lobby of its Tsim Sha Tsui branch, which sees more non-Chinese customers than its other branches. The response was good; the bank is now studying how the initiative can be extended to the other branches or posts.
At the bank, Sunny answers customer enquiries, and directs them to the relevant staff for further help when needed.
'Some ethnic minority customers actually come looking for me to help them – this makes me very happy. Some Hong Kong people are so glad to see me that, once, someone shouted out my name from afar', Sunny said laughing.
Sunny grew up speaking Cantonese, speaks both English and Hindi fluently, and even knows a little Nepali and Urdu. He spent his primary school years at a mainstream Chinese school, and his grades in Chinese class were commendable. But after he switched to a secondary school with more ethnic minority students, he soon forgot the more difficult Chinese words.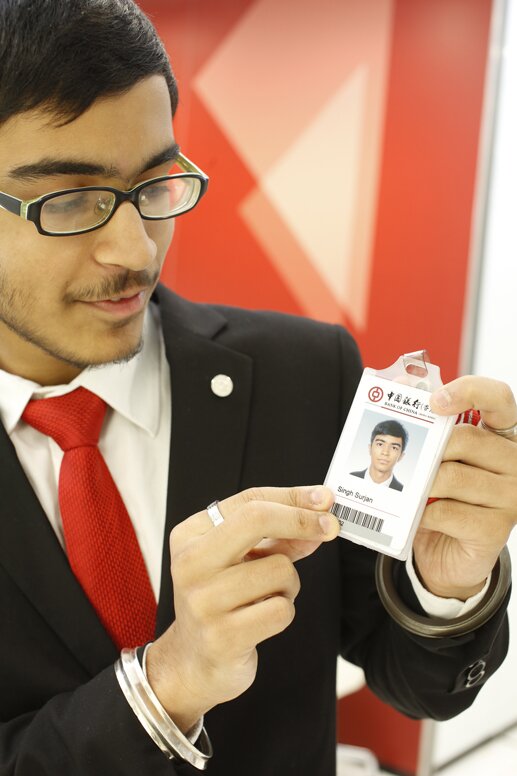 He chose to take the GCE (General Certificate of Education) exam instead, which is internationally recognised. The only problem is its Chinese standards are not as high as the DSE's. So, even though he scored the highest grade in the subject, it does not demonstrate to local employers that his reading and writing abilities are at the standard or level they require.
Without a DSE credit in Chinese, Sunny is prepared to convince his employers in other ways that he can speak and write proficiently. He said, 'I'll be given a written test to do during interviews. So if my Chinese is not up to par, they will know immediately. And if I really need to improve my Chinese for a job, I can always study'.
However, things are more complex from the employer's perspective.
According to Godwin Ho, Head of Management and Business Support, Channel Management at BOCHK, he acknowledged the fact that the BOCHK is often seen as a bank for the Chinese, even though it has a group of non-Chinese customers. To reach out to these customers and better satisfy their needs, BOCHK set out to recruit ethnic minorities.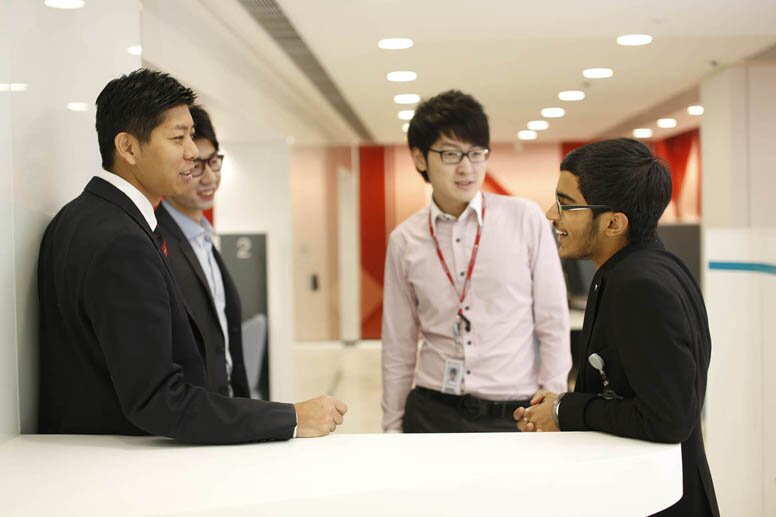 Many employers in Hong Kong are wary about employing ethnic minorities. But Ho said BOCHK's experience shows that these are more imagined barriers than actual concerns.
But Ho conceded, however, that DSE Chinese qualifications are still important for those seeking a bank manager's job or a similar position.
According to regulatory requirements, bank staff need to introduce the product features, disclose necessary information, explain potential risk and such to customers.
The DSE curriculum teaches a level of Chinese that is much more difficult than is needed for day-to-day interactions. And this is why ethnic minorities find the exam a near-impossible challenge. Ho noted, 'As our customers mainly use Chinese for communication, we need to further study how we can measure their proficiency in Chinese'.
Though the Bank of China is open to hiring ethnic minorities, it needs to further study how to get around this problem of a lack of official qualifications, Ho said.