Start main content
Aysha Bibi:My Chinese name is 'Chinese word'
Writing Chinese… is not difficult', five-year-old Aysha Bibi said in accented Cantonese. A curious child, she is adorably playful around those older than her. When we asked if she has a Chinese name, she immediately picked up a pen and wrote three undecipherable characters. We asked her how to pronounce those words. She replied, 'Jong man chi' (Cantonese for 'Chinese word'). All of us laughed.
| | |
| --- | --- |
| Age : | 5 |
| Ethnicity : | Pakistani |
| Sex : | Female |
| Religion : | Muslim |
| Place of study : | Chinese kindergarten |
| Aspiration : | To be a doctor |
| Most comfortable language (in descending order) : | Urdu, English, Cantonese |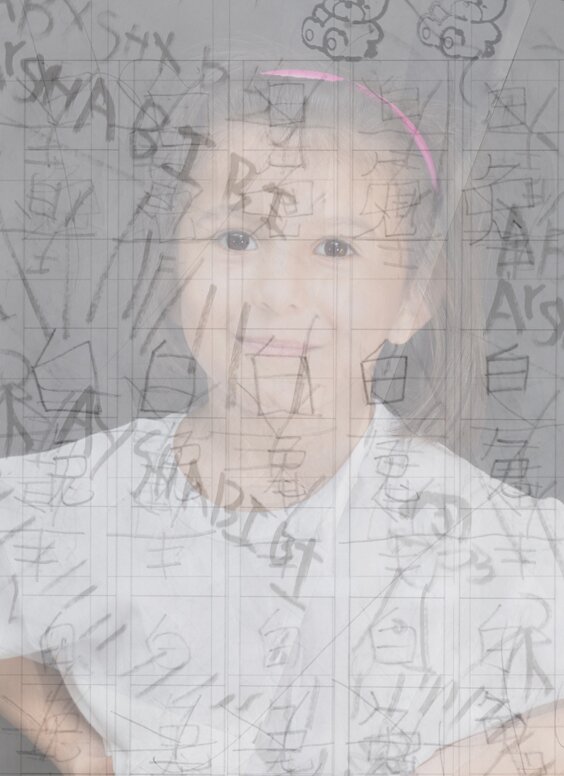 Aysha goes to a local kindergarten where most children speak Cantonese. 'Going to school is fun', she says. 'I play 'kitchen' with Ka-yan and Ka-hei. I like tea time now, but not before…"
In fluent Cantonese, her 16-year-old sister Mary told us why. The kindergarten used to serve food that had pork in it, and Aysha, who is Muslim, told the teacher that she could not eat non-halal food. Since then, she has only been given vegetarian food.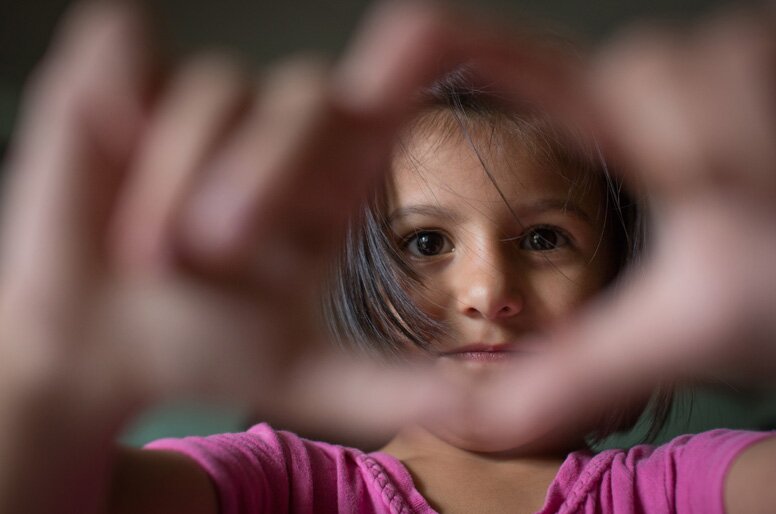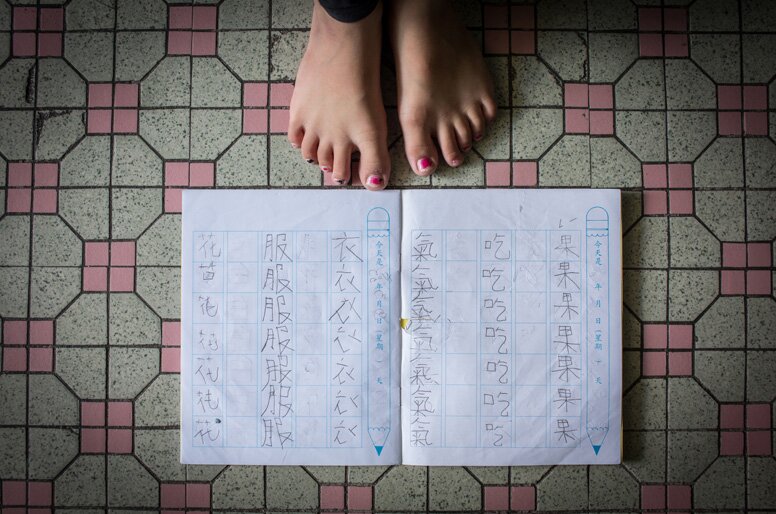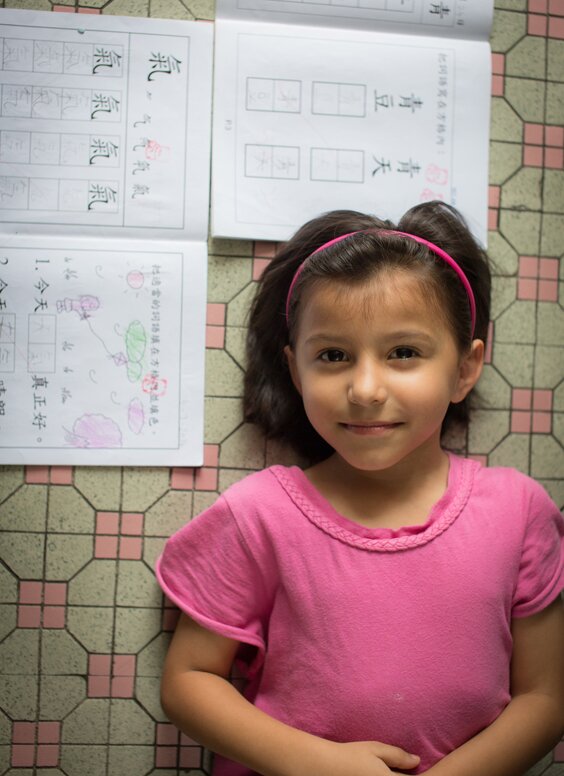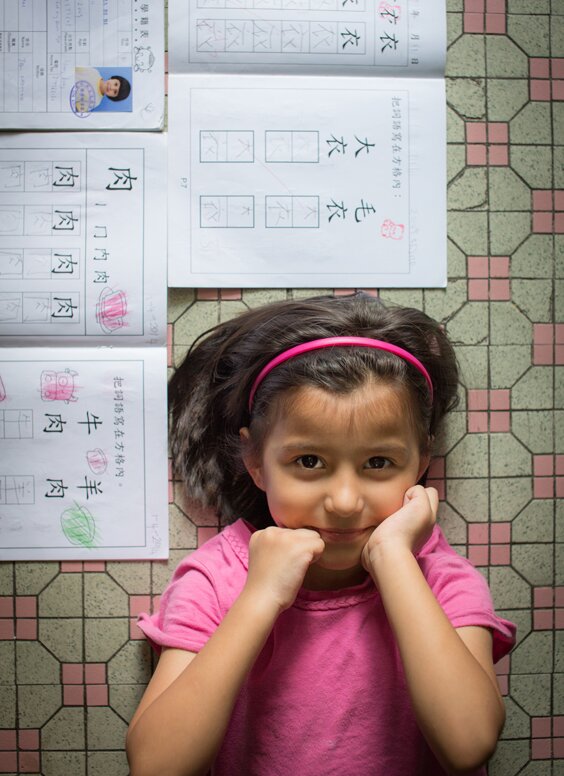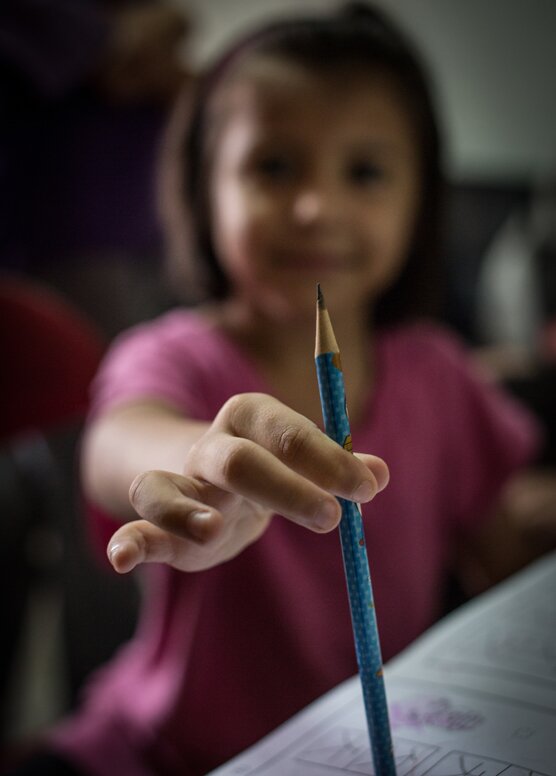 Third-generation Pakistani in Hong Kong
Aysha and her siblings are third-generation immigrants, after their grandfather moved to Hong Kong from Pakistan. Her grandfather and father both worked as security guards at a bank, and are used to dealing with local Chinese. Mary and her two brothers – Ah Keung and Ah Kan – all speak Cantonese well; in fact, Mary is so proficient in Cantonese that she acted as our translator.
The children's mother is the only one who does not quite speak the language, but she is learning.
Aysha's mother has been in Hong Kong for 17 years. At first, her inability to speak Cantonese kept her at home, where she focused on looking after the children while her husband, Aysha's father, took care of grocery shopping.
But things changed 12 years ago when the family moved into a public housing estate in Lai King. There, a friend introduced her to a Chinese-language class for ethnic minorities. The children were the first ones to attend. She has joined them since.
'She is very hardworking', Mary says of her mother. 'She always asks Maggie [their social worker] for help with her homework. Sometimes she would even join a class for children just to seize the opportunity to learn Chinese'.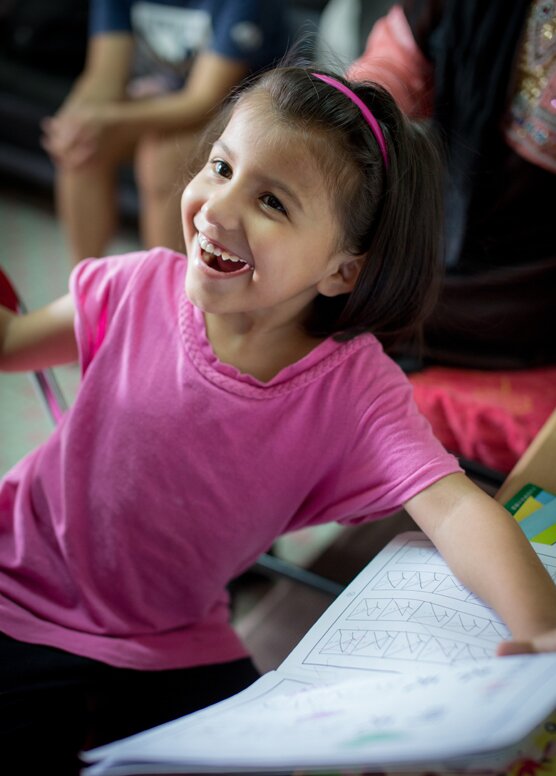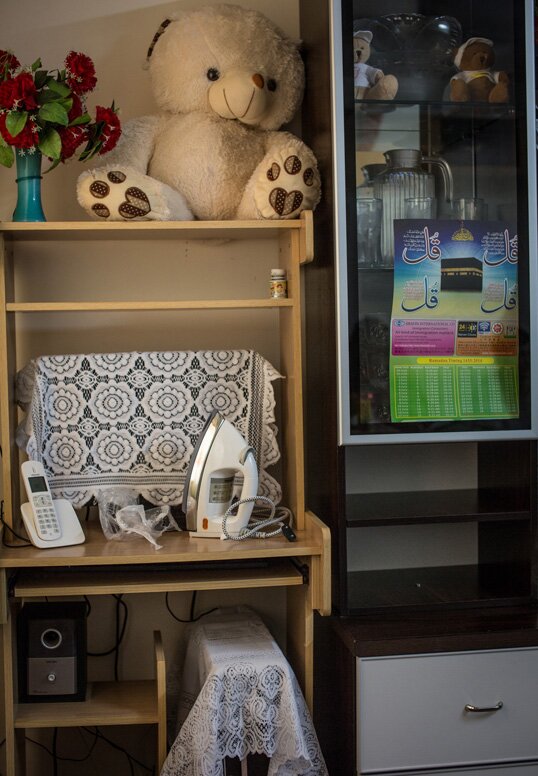 Mum's working hard to learn Chinese
As if on cue, Mary's shy but friendly mother showed us what she had learnt so far as she rattled off some Cantonese phrases: 'How much… can't this be cheaper… I am so full… they're not back yet… they've already left…'
'How important is learning Chinese?' we asked her. This time, Mary answered on her mother's behalf: 'We can do things for ourselves if we speak English and Chinese. We don't have to rely on others'.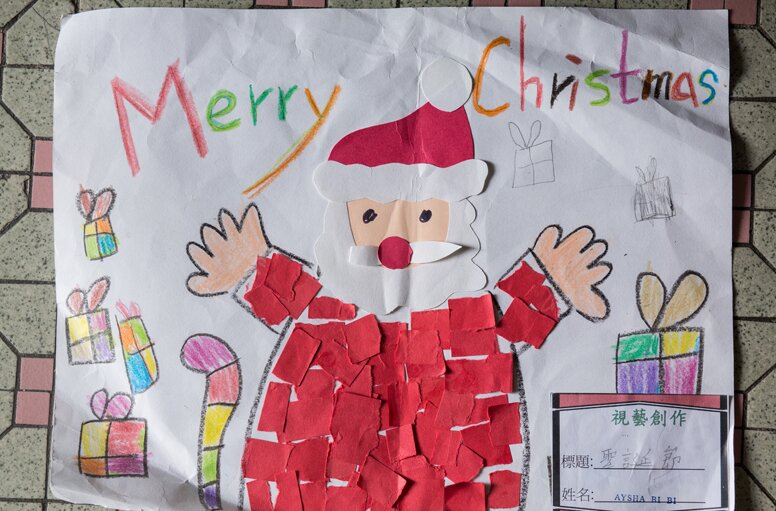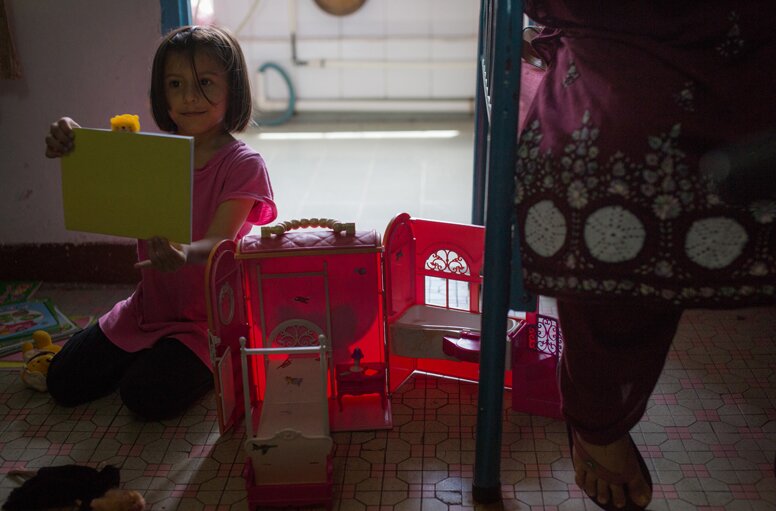 Mary says her mother sometimes complains in jest that her brothers do not practise Cantonese with her at home. She herself used to be her mother's 'Chinese teacher' at home – until she left for school in Britain.
Mary comes back to Hong Kong only during the holidays now. Although she thinks she may one day move to Britain for good, as some of her relatives did, she still likes Hong Kong because 'the centre' is here. The 'centre' she was referring to is a social service centre run by the Boys' and Girls' Clubs Association of Hong Kong.
Looking through their family photo album, we saw many photos of the smiling siblings taken in all parts of Hong Kong. They were photos of the family attending activities run by the centre over the years. Interestingly, in many of these photos we also saw Maggie. Even the Chinese names of the children – Ah Keung, Ah Kan and Ma Lei (Mary) – were given to them by social workers there. The centre has become an important part of this Pakistani family's Hong Kong life.
Maggie even teasingly suggested to Aysha, 'How about we call you Ah Si? That's my name, too'.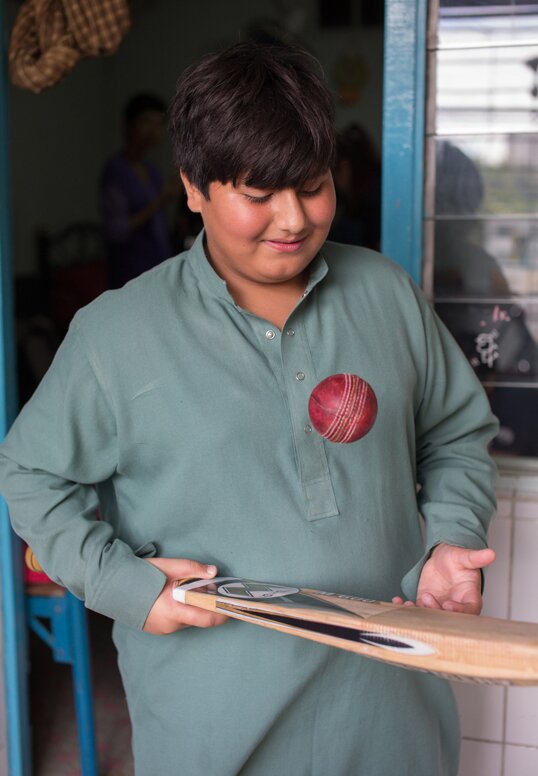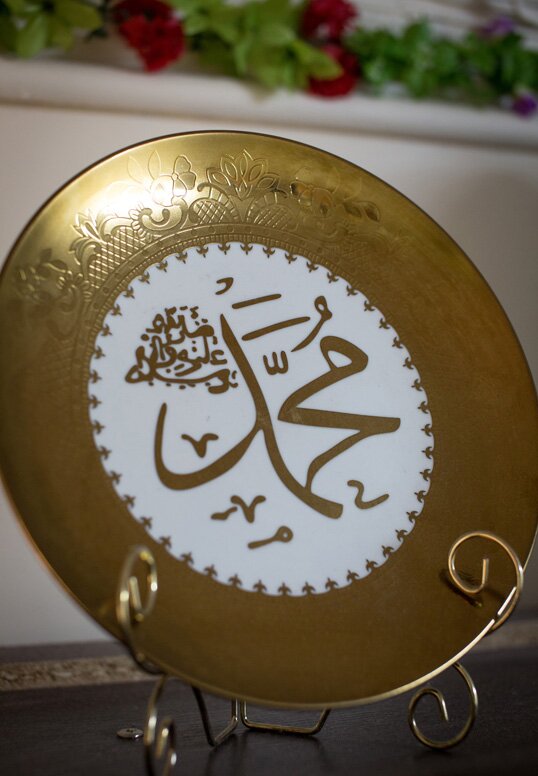 How can we strengthen our social services?
Aysha and her siblings grew up in the good company of Jockey Club South Kwai Chung Children and Youth Integrated Services Centre run by the Boys' and Girls' Clubs Association of Hong Kong (BGCAHK). This centre became their entry point to Hong Kong society.
Chan Kwok Bong, a BGCAHK supervisor, said it takes its inspiration from the education models designed for people with learning difficulties, which encourage everyday practice. That is why the centre organises activities that promote interaction. For example, they give children a chance to perform or be MCs for events.
According to Chan, Chinese can be learned through such activities. One advantage of this approach is it tends to get the whole family involved. And that includes the mother, who in ethnic minority families is usually a housewife with little education. These women generally speak neither English nor Chinese and find it difficult to engage in community life. Many find things like doctor's visits or meetings with their children's teacher difficult because of the language barrier.
Catering to ethnic minority groups has its own challenges. For example, one culture can be drastically different from the next, and thus they need to be catered to differently. Also, ethnic minorities generally prefer to stay within their neighbourhood, and will rarely venture to other districts for social services.
Despite these kinds of challenges that frontline staff face, Chan is more worried about whether or not policies in Hong Kong can bring about fundamental change for ethnic minorities. 'The government does fund social service centres that cater to ethnic minority groups', Chan said. 'But the logic behind it seems to be, "Here's the money; now solve the problem". Where's the policy and planning in that?'