Start main content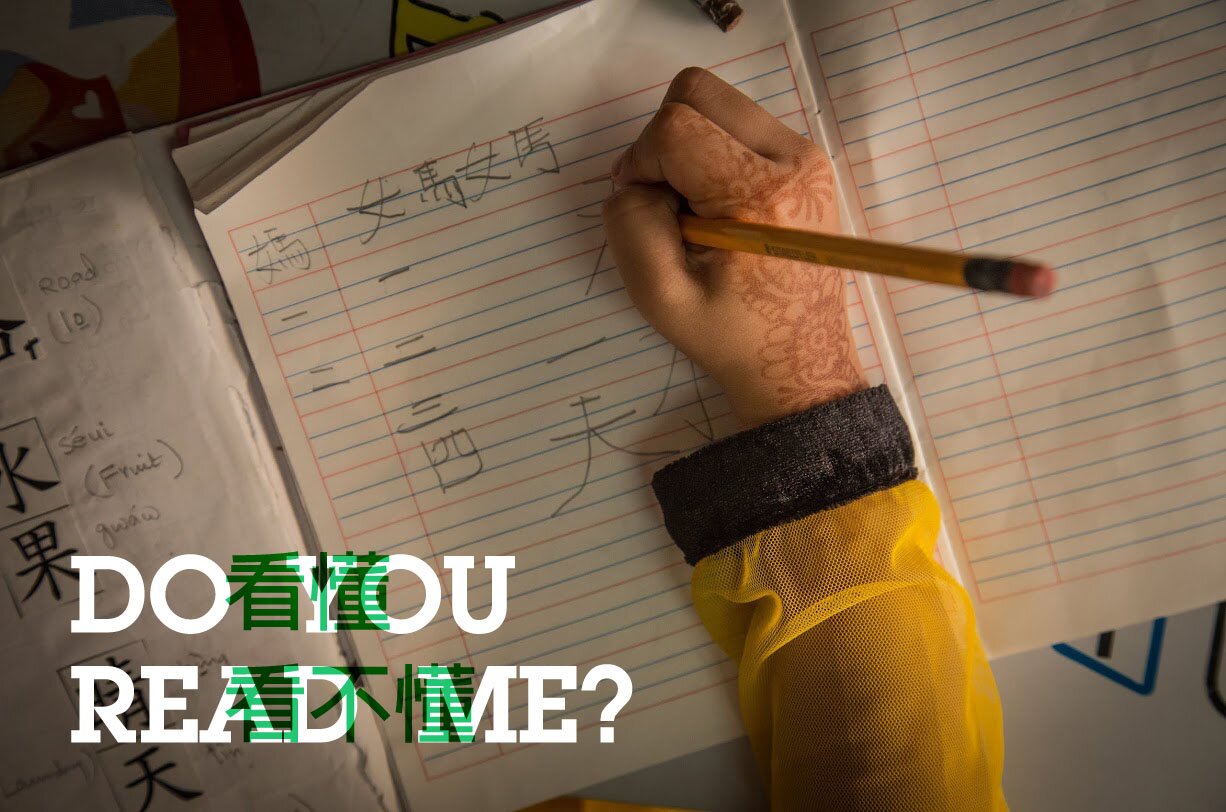 A photo exhibition on how ethnic minorities learn Chinese
Date: 22/11/2014 - 31/12/2014
Venue: JCCAC L2 05-8, 30 Pak Tin Street, Shek Kip Mei
Say you had a Chinese class dictation tomorrow. What would your first thought/reaction be?
'I hope the teacher will be on sick leave tomorrow.'
'I would say that I am sick.'
'I don't need to study since I haven't learned anything.'
'I feel so stupid.'
Although these responses came from ethnic minority children who come from different cultural and family backgrounds, they all have two things in common – an aversion for Chinese-language classes and poor Chinese language skills. However, a lack of these skills not only adversely affects their learning, but also hampers their future social and career development.
Young and full of ideals, they dream of being doctors, teachers, architects and such. But in reality, many of them will end up working as foot messengers, construction workers or security guards, like their parents or relatives.
Photo: Ducky Tse
Ethnic minorities' lack of Chinese language skills has hurt their social mobility in Hong Kong; it has made – and kept – them poor. According to census figures in 2011, 23.9 per cent of Hongkongers of Southeast Asian and South Asian origin are poor – 3.5 percentage points higher than the city-wide figure.
There can be no change without understanding. Let photographer Ducky Tse and independent journalist So Mei-chi take you into their world, to see for yourselves the day-to-day challenges that ethnic minority children face in learning Chinese.
When we learn to see things through their eyes and appreciate their struggles, change may finally begin.
About the exhibition
'Do you read me?' is jointly organised by Oxfam and photojournalist Ducky Tse, with support from the Boys' and Girls' Club of Hong Kong, HKSKH Lady MacLehose Centre, the Catholic Diocese of Hong Kong Diocesan Pastoral Centre for Workers (Kowloon), WEDO GLOBAL, Centre for Community Cultural Development andHong Kong International Photo Festival, and venue support from Jockey Club Creative Arts Centre and Centre for Community Cultural Development. Tse, the curator of the project, taught a group of ethnic minority children to express themselves using images through a series of photography classes. The project also paired some of the children with a local Chinese pen pal –someone he or she can befriend.
This exhibition documents the journey of their discovery through images and words, revealing the children's daily trials and tribulations of learning Chinese and the stress they are under. Without adequate policy support, many ethnic minority children simply cannot master the native language of the city they live in, thus hampering their social mobility.
*This exhibition is also in Hong Kong International Photo Festival 2014 and JCCAC Festival 2014.
A Word from the Curator & Photographer
The 'Do you read me?' Photo Exhibition is based on two premises — 'equality' and 'compassion'. Through words and images, we want to tell the stories of local ethnic minorities who have been ignored. We have a long way to go from where we are to a world that is fair and just. Some people even believe that it is not an attainable goal at all. Nevertheless, each of us has the responsibility to work together to create an environment where people from different places and backgrounds are accepted and respected. That is the most powerful force against hatred, which often leads to war.
Suffice it to say, Hong Kong has a well-developed economy; yet only a handful of people are reaping its benefits. Skin colour and cultural background should not be a factor that determines how important a social problem is or when it will be handled. None of us should arrogantly consider ourselves better than others. Otherwise, there will only be less and less compassion and kindness in this world
At the beginning, I tried to get ethnic minority youths to express their predicament by using a camera, but the attempt was unsuccessful. After giving it some thought, I realised that in order for ethnic minority people learn Chinese well, they need to find a sense of belonging in Hong Kong. It is only when they have identified themselves as a part of this society that they will truly connect with and relate to the people and things in it. This is also a process of self-liberation – they need to believe that they have the ability to lead a life of their own choice.
Equality is not just a vague, sought-after ideal. It cannot be attained by a voting system alone or any one piece of legislation. Equality has to be lived out and practised by every single human being. In doing so, we will, step by step, come closer to reaching this goal.
Full content of the exhibition will be uploaded after the exhibition on early January.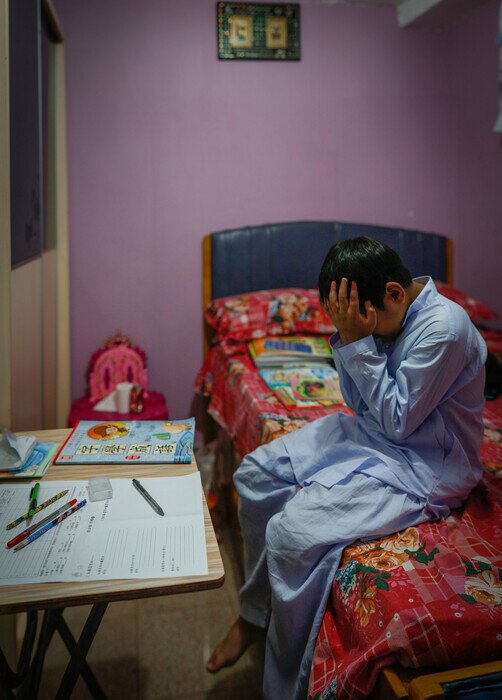 Poverty among ethnic minorities
Since many South Asian children have a limited grasp of Chinese, this fuels intergenerational poverty.
One of the most direct ways of enabling these children to escape poverty is by providing them the support necessary to become proficient in Chinese. Oxfam Hong Kong has thus been conducting research on how to better support non-Chinese speaking students' Chinese learning as well as on government policies in this area, and are undertaking public education initiatives to make the needs of ethnic minorities more visible.