Start main content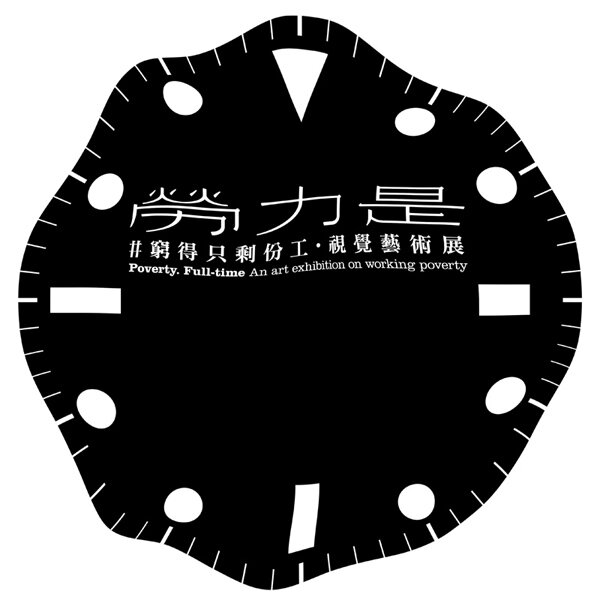 Poverty. Full-time
An art exhibition on working poverty
Date: 10–27/1/2017
Time: 11:00-21:00
Venue: Jockey Club Creative Arts Centre (JCCAC) L1 & L0 Gallery (Shek Kip Mei MTR Exit C)
Contact: 3120 5292 niki.wong@oxfam.org.hk | 3120 5270 james.chong@oxfam.org.hk
Organisers: Oxfam Hong Kong | Outfocus Group Workshop | Quabitat
Venue Sponsor: JCCAC
Design: Going Merry Design Co
About The Exhibition
As an international poverty alleviation organization, Oxfam has, over the years, sought to find answers to Hong Kong's poverty problems through research, conducting pilot programmes with local partners, policy advocacy and public education. In 2014, Oxfam partnered with photographer Ducky Tse and organised the'Do You Read Me?' photo exhibition in an effort to better understand the difficulties Hong Kong's ethnic minority youths face as they learn Chinese. This year, we partnered up to create 'Poverty. Full-time', an art exhibition on working poverty which aims to present the hardships these workers experience and expose the injustices they face. We hope this exhibition will deepen your understanding of our advocacy work, and will encourage you to join us so that we can work towards a world without poverty.
'Poverty. Full-Time: An art exhibition on working poverty' reveals the problems and injustices that the working poor are facing today. You are invited to join hands with Oxfam to advocate for justice and changes in policy by signing this petition.
I sign and agree with Oxfam that the Hong Kong government should:
Review minimum wage annually

to keep the increases in minimum wage on par with inflation. The minimum wage level should also be higher than the CSSA payment level so that people are motivated to work their way out of poverty;

Take the lead in cancelling the MPF offsetting mechanism

to protect its contracted and outsourced staff's retirement funds;
Review its outsourcing mechanism to avoid having contractors win bids at the expense of workers' benefits;
Cancel the 'bad son statement' so that the elderly who are in need and living with their children can apply for CSSA individually;

Improve the benefits and protection for 'non-418' casual workers

so that they receive employment benefits according to their working hours.
Oxfam will send the postcard to various government departments. Take a stand and speak up to end working poverty.