Start main content
The world has gone through two years of an unprecedented pandemic. COVID-19 has impacted everyone. Hong Kong now battles the fifth and most severe outbreak of the virus. Many not only fell ill, some were also left with no way of earning an income during their sick days. And with the inflated prices, low-income families are now struggling to afford food to put on the table.
On top of our immediate response and other assistance we are and will be providing, we are also launching Oxfam Rice Event 2022. Through it, we aim to distribute at least 4 tons of rice to families experiencing poverty from April to May.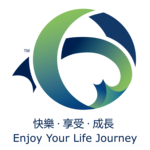 Gaudium Trading Limited
Our immediate response
During the fifth wave, Oxfam quickly:
Teamed up with Cleaning Workers Union to distribute rapid antigen test kits* to outsourced cleaners and low-income households; we have distributed 36,000 kits so far.
Began distributing COVID test kits on top of nutritious meal kits to all Give A Meal participants.
Shared the latest social distancing measures and arrangements with ethnic minority communities.
Began providing online Chinese courses to small groups of non-Chinese speaking students so they do not fall behind as summer break begins early.
Worked with local partners to produce videos showing children who live in subdivided flats how they can exercise in the limited space they have.
*We would like to thank The D.H. Chen Foundation, Kerry Engagement, Fosun Foundation (Shanghai), Prudential Hong Kong Ltd and Lee Kum Kee Sauce Group for donating the COVID test kits to ensure citizens from low-income backgrounds are protected against the virus.
We are also urging the government to:
Ensure those who have been furloughed can apply for unemployment assistance.
Offer unemployment assistance for a minimum of three months.
Relax Working Family Allowance requirements and increase the amount applicants can receive.
Provide 'N have-not' households (i.e. low-income households that neither live in public housing nor receive Comprehensive Social Security Assistance) with cash allowance.

Study the feasibility offering unemployment insurance.
While some of our policy asks have been accepted – such as offering allowances to cleaners and security guards who are on the frontlines, there is still much more left to do and we need your help!