Start main content
Global Situation
Oxfam's latest reports reveal that the economic fallout from the coronavirus pandemic could push half a billion more people into poverty unless urgent action is taken to bail out developing countries. It could also kill more people through hunger than the virus itself.
Demand Action from the International Community to Support Developing Countries
Oxfam's recent reports reveal that 548 million more people could fall below the US$5.5-a-day mark in the aftermath of the pandemic, which means over half of the global population could live in poverty. As many as 12,000 people could also die each day by the end of 2020 as a result of hunger linked to COVID-19, potentially more than the number of people who could die from the disease.
Oxfam is calling on world leaders to agree on an economic rescue package to provide the US$2.5 trillion the UN estimates is needed to keep poor countries and communities afloat. It would enable poor countries to provide cash grants to those who have lost their income and to support vulnerable, small businesses. The richest economies must cancel US$1 trillion of developing country debt payments in 2020 and encourage other creditors to do the same to unlock trillions of dollars poorer countries need to fight the pandemic.
End Covid-19 Pandemic with People's Vaccine
Confirmed COVID-19 cases have continued to increase globally, and this has been putting an unbearable burden on public health systems around the world. Everyone is looking forward to the successful development of safe and effective treatments and vaccines. Currently, over 100 potential vaccines are under development, and some are already entering human trials; many treatments for the disease are also being developed. There is an urgent need to start the discussion on how the vaccines and medicines can be fairly distributed.
The Bill and Melinda Gates Foundation has estimated that the cost of procuring and delivering a safe and effective vaccine to the world's poorest people is US$25 billion. Last year the top ten pharmaceutical companies made US$89 million in profits – an average of just under US$30 billion every four months. In other words, vaccinating the poorest half of humanity – 3.7 billion people – against coronavirus could cost less than what the ten biggest pharmaceutical companies make in four months.
Around the world, many poor countries are unable to access essential vaccines and medicines due to patent rules which give pharmaceutical companies monopoly rights and the power to set prices well above what they can afford. To address this, Oxfam and UNAIDS, the UN agency fighting against the deadly HIV/AIDS virus, has initiated an open letter from global leaders requesting that when a successful COVID-19 vaccine is developed, it be made available free of charge to all. We are calling for the mandatory sharing of all COVID-19-related knowledge, data and intellectual property. We are also urging governments to commit to making all public funding conditional on treatments or vaccines being made patent-free and accessible to all. Further, we are urging governments and the international community to have a globally agreed, equitable distribution plan with a locked-in fairness formula so that supply is based on need, not ability to pay.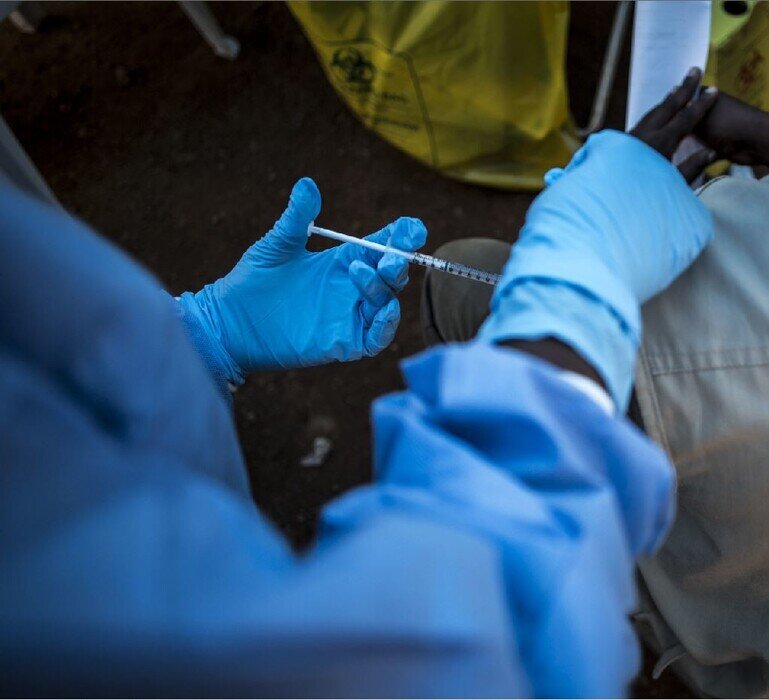 Oxfam is calling on all governments to unite behind a people's vaccine against COVID-19. Tell world leaders that we cannot put a price on global immunity, sign the petition now.
Oxfam's Reports and Press Releases
learn more about Oxfam's response to Covid-19