Start main content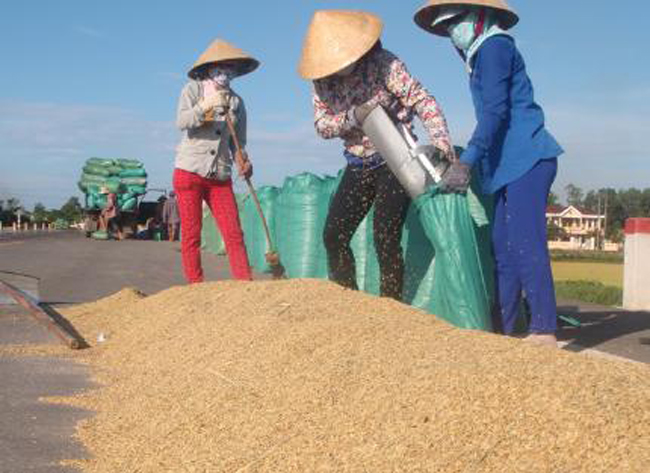 Vietnam is the easternmost country on the Indochina Peninsula in Southeast Asia with an estimated 90.5 million inhabitants as of 2014. Over the last 25 years, Vietnam has transformed into a more market-oriented economy. Due to a long period of stable and high growth, the national poverty rate fell from over 70 per cent in the mid-1980s to below 10 per cent in 2011. However, poverty remains an everyday reality among many ethnic minority people, elderly and female-headed households; most of them live in inland and mountainous regions of the country.
Oxfam in Vietnam
Throughout the past 25 years, Oxfam has supported over 500 projects in Vietnam, which has directly benefited more than 850,000 poor people in the country. Oxfam's work in Vietnam includes policy research, campaigning and advocacy that seek policy change on such issues as fair trade, food security, gender equality, and land governance.
Too poor to be healthy
'I just want to have my diseases cured and pay all the loans back.'
'I just want to have my diseases cured and pay all the loans back,' said 16-year-old Nhut, who now lives at the Ho Chi Minh City Oncology Hospital.
When Nhut was 15, he was diagnosed with a brain tumour. Emergency surgery to remove it saved his life, but left his family with unmanageable debt. Despite having health insurance, his family still had to take out a high interest loan to cover the medical fees. Since the surgery, Nhut has had to have further cancer treatment, leaving his parents with no choice but to sell their family home, farmland and farm assets.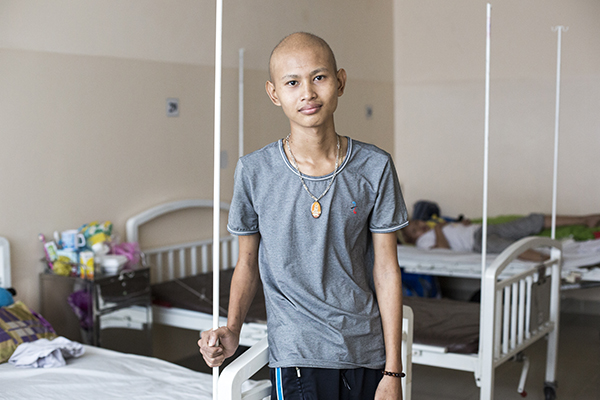 Nhut's case isn't unique though. Each year, thousands of Vietnamese families are forced to take out loans and sell assets to pay for healthcare. In 2012, for instance, over 400,000 Vietnamese households were pushed into, or further into, poverty due to health expenditures. Despite increased public spending on health, it tends to be pro-rich. Public expenditure on hospitals and subsidies for wealthier citizens is much larger, whereas spending on commune health centres account for a small share of total spending.
We at Oxfam are thus calling on the Vietnamese government to increase budget allocations for public services in the poorest areas and for the most marginalised groups. We're also calling on the government to provide resources and support for civil society to track and monitor budgets, and to increase spending on social protection, public health and education systems.
Photo: Adam Patterson / Oxfam