Start main content
Share the blessings to transform more lives



Giving red packets (Lai See) during the Lunar New Year is a Chinese tradition, and represents the blessings elders bestow on younger generations. While we celebrate this time of joy in Hong Kong, let us remember the 20 million people on the other side of the world who have been displaced by climate change in the last decade. Last year, more than 50 million people worldwide were impacted by both climate-related disasters and the COVID epidemic, which worsened food insecurity and inequality.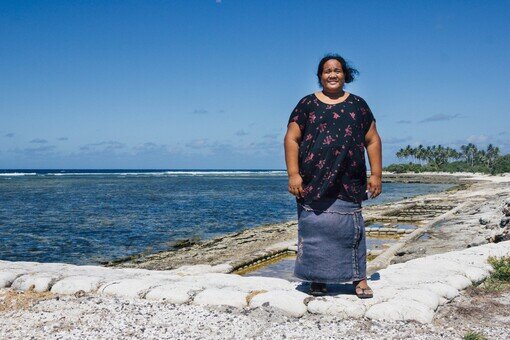 Climate Refugees
Kiribati is the first nation on earth to see the first rays of the rising sun, but they do not know how many more they'll be able to see from their homes. Because of climate change, sea levels have continued to rise, destroying houses and leaving farmland unsuitable for farming. Villages are also being submerged in sea water, causing people to lose their homes and livelihoods.
(Photo︰Ula Majewski / OXFAM)
Your red packet can help though – with it, climate refugees can receive the support they need to adapt to climate change and transform their lives. Share your blessings with people across the world this Lunar New Year!
School online registration formschool registration form

PosterDonAtion formReceipt formSchool letter template
Event Details:
Date: 1 February to 15 March 2022 (please collect donations on campus from 1 to 26 February)
Collection Period at Schools:
From 28 February to 15 March 2022 (tentative)
Who Can Participate: Students, teachers and parents – the more the merrier!
What You Will Need: Donation box, Oxfam poverty alleviation video and event poster
(these will be sent to participating schools in mid-January 2022 by request)
Registration:
Schools should complete the online registration form or submit the registration form by fax/email before 31 January 2022. Schools that participate can request to receive Oxfam Lai See School Donation envelopes, event posters, links to online education videos, school notice templates and donation forms in early January 2022.

Donation Methods:
Method 1: Cash Donation
Place the red packets into the Oxfam Lai See School Donation Box provided between 1 February and 15 March 2022. Schools can then donate to Oxfam Hong Kong in the following ways:
1. Count the donations (to reduce administrative costs for Oxfam Hong Kong) and deposit the total amount into the Oxfam Hong Kong's account. Please send the deposit slip and donation form, by fax/email. (*refer to the donation form)
2. Have Oxfam staff collect donations from your school and count the donations. The collection period is 28 February to 15 March 2022 (except Saturdays and Sundays)

Method 2: Online Donation

To save on transportation costs and donate in an eco-friendlier way, schools can use our online donation platform!

Newly Added "School Online Fundraising Awards"
Schools can set up a crowdfunding page on myOxfam to collect donations online by providing:
1. Their school's name
2. Message which will appear on the crowdfunding page
3. Photo of the school
Oxfam Hong Kong will send you a link to your school's myOxfam page afterwards.
*Please set up a crowdfunding page using the online registration form.
You can donate via credit card or PPS. If the donation is successful, an electronic receipt will be sent by email to donors.
Prizes and Awards:
Winners of the School Fundraising Award and the Highest Participation Rate Award in the kindergarten group, primary and secondary school groups will receive picture books, board games and trophies. The runner-up and second runner-up will also receive picture books and trophies.
contact us :