Start main content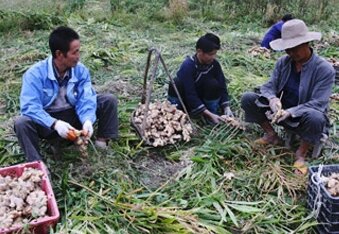 Because of its rapid economic growth, mainland China has made notable progress in the alleviation of poverty over the past three decades. Having halved its population living in extreme poverty before 2015, China was the first country that met one of the United Nations Millennium Development Goals. However, as of the end of 2016, there were still more than 43 million people living in poverty in rural areas who earned an annual income of less than RMB2,300.
Oxfam Hong Kong (OHK) has been working on poverty alleviation and emergency relief in China since 1987. We set up the China Development Fund (CDF) in 1992 to more effectively improve the lives of the poor in the mainland. At present, the majority of OHK's programme work in the Mainland is located in Beijing, Yunnan, Gansu, Guizhou, Guangdong, Shaanxi, Qinghai, Anhui, Sichuan, Shandong, and Hebei.
While establishing the CDF, we also set up our first office in the Mainland in Kunming, and later set up other offices in Beijing, Guiyang and Lanzhou. Then, because a magnitude 8 earthquake struck Wenchuan of Sichuan Province in 2008, we established another office in Chengdu to more effectively carry out our humanitarian and livelihood recovery work. After we completed our disaster relief and recovery work there, we closed our Chengdu office at the end of 2013.
Oxfam has been working in China for over 30 years. As of March 2018, we have supported a total of over 3,500 projects in 31 provinces/autonomous regions/municipalities. Over 13.2 million people in China have benefited; these include poor farmers in remote mountainous areas, ethnic minorities, women and children, migrant workers and HIV/AIDS patients.
We work together with partners like civil society organisations, government departments at all levels and research institutions to carry out disaster risk reduction and relief work, as well as rural and urban livelihood and advocacy programmes.
Publications