Start main content
Oxfam Hong Kong publishes book Agribusiness Investments in Laos Opportunities and Challenges for Poverty Reduction
On 18-19 August 2012, the seminar 'Chinese Agricultural Foreign-Investment in Laos' was jointly held in Kunming by the College of Economics and Management of Yunnan Agricultural University and Oxfam Hong Kong. The seminar facilitated multi-stakeholder dialogue among academics, business people, and NGO representatives to explore how to improve corporate social responsibility practices in Chinese investment in Laos. About 20 delegates participated.
Oxfam Hong Kong officially announced its newly published book Agribusiness Investments in Laos: Opportunities and Challenges for Poverty Reduction at the seminar. The Oxfam-commissioned book was authored by Heike Baumüller and Kate Lazarus, and translated and edited by Professor Yaqiao Zhao, from the College of Economics and Management at Yunnan Agricultural University. Through case studies, the 84–page book outlines the current status, trends, driving forces, opportunities and challenges of agricultural investment from China, Vietnam and Thailand in Laos.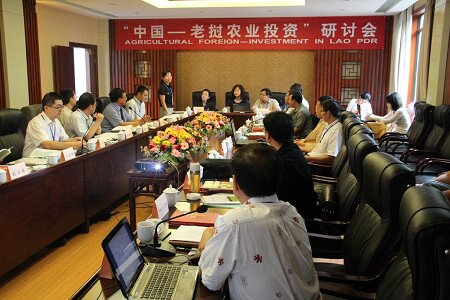 Chinese Agricultural Foreign-Investment in Laos Seminar was jointly held in Kunming by the College of Economics and Management of Yunnan Agricultural University and Oxfam Hong Kong on 18-19 August 2013.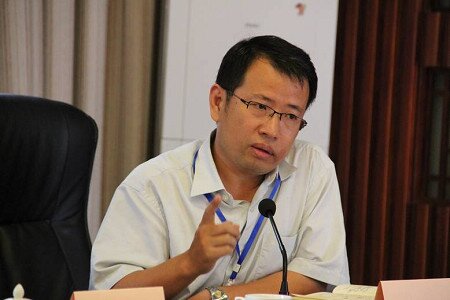 Haiqing Sun stressed that China should develop its agricultural cooperation with Laos, with a view to "building friendships and partnerships with neighbouring countries" and "creating an amicable, secure and prosperous neighbourhood".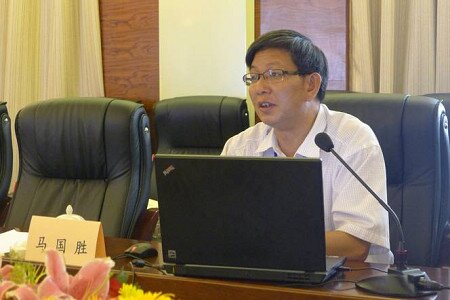 Professor Baojun Yang, from the Southeast Asia Research Center of Peking University; Professor Zhi Liu, Head of School of International Relations at Yunnan University; and Tao Duan, Deputy Director of Academy of Commerce of Yunnan; briefed attendees about the current China-Laos relations and China's opium crop substitution programme. Professor Zhi Liu advocated people-oriented sustainable development and suggested that in order to accelerate the agreement between China and Laos on development issues, the opium crop substitution policy should gradually move to substitution of industry or economy.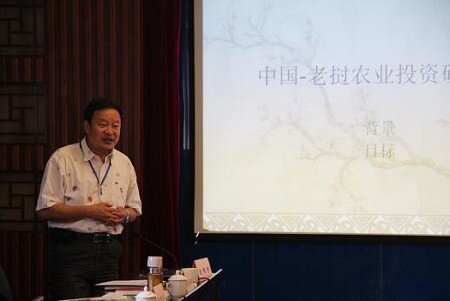 Professor Yaqiao Zhao shared his observations and research findings regarding Chinese agricultural investment in Laos. Generally, he sees the agricultural collaboration between China and Laos as satisfactory, and that although there are problems, he sees that most of them have arisen due to misunderstandings. He therefore suggests that governments should establish regulatory mechanisms for investment companies, encourage research and advocacy in the area, and facilitate good communication among various stakeholders.
Oxfam Hong Kong's consultant Heike Baumüller joined the seminar through a video call and introduced the book Agribusiness Investments in Lao PDR: Opportunities and Challenges for Poverty Reduction , which received positive response from seminar participants - they were particularly interested in the comparison between investment behaviours of China and of other countries in Laos, as well as Laos's perception of foreign investment of different countries.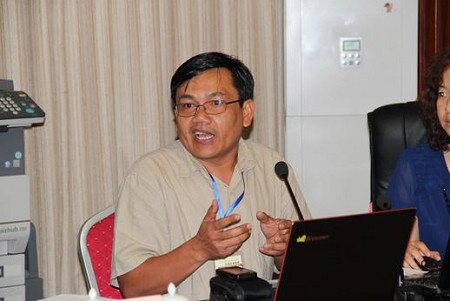 Ratsamy Souvannamethy quoted a media report in Laos, pointing out that while the country generally welcomes foreign agricultural investment, it also remains concerned with related issues such as the environmental impact of agro-chemicals. He encouraged foreign investors to abide by international laws and guidelines regarding agricultural investment, or laws and guidelines of their own countries; he also urged investors to learn from other investors who practise corporate social responsibility.
Other representatives attending from NGOs included Yusong Wu, Director of the Kunming Programme Office at World Wide Fund for Nature, who discussed the links between Chinese outward foreign direct investment and global biodiversity, and Yufang Su, Programme Officer of the World Agroforestry Centre, who discussed smallholder farmers' non-timber forest products' organic certifications. Their presentations provided new insights and new perspectives to scholars and business people.
Yanbing, Village Head of Manxi Village of Daluo Town in Menghai County, Xishuangbanna; Kanshao Yan, Village Party Branch Secretary; and Xinhua Yun, Executive Director of Nanchang Shengda Investment Co., Ltd, discussed their experiences in agricultural investment in Myanmar and Laos. They noted that most of the political, social and other risks foreign investors face can be mitigated through communication with local society, by adhering to laws, and by sharing benefits equitably - this can lead to win-win situation.
All in all, participants reported that the seminar had enhanced their understanding of the investment climate in Laos, the situation and development of opium crop substitution, policies supporting outward foreign direct investment, opportunities and challenges for entrepreneurs, as well as corporate social responsibility. Dialogue was constructive and suggestions plentiful.