Start main content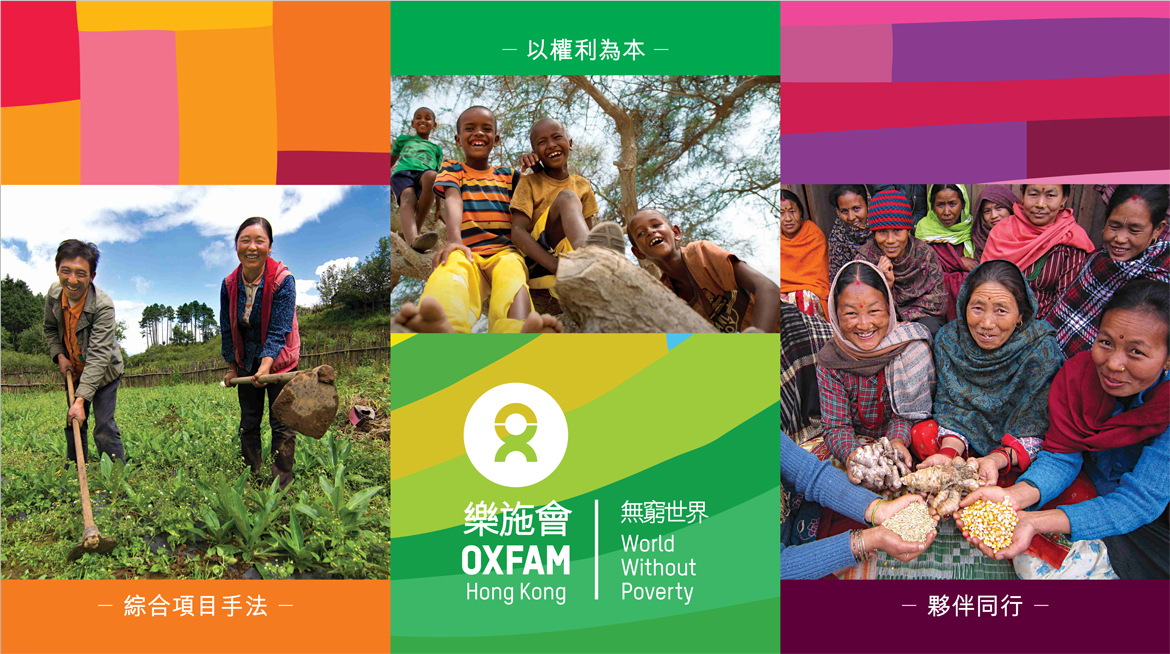 OUR Vision
We at Oxfam envisage a world free of poverty and the injustices that stem from it; a world where all people are valued and treated equally, and can lead dignified lives. To combat poverty, which we believe stems from inequality, we work with women to claim their rights and work alongside vulnerable groups to escape poverty. We also fight for climate justice with vulnerable communities and enhance their ability to adapt to climate change.
OUR Mission
Oxfam is a global organisation committed to creating a world without poverty through its advocacy, development and humanitarian work.
TACKLING POVERTY TOGETHER
Poverty is a multi-dimensional issue, which should be addressed in an integrated manner. At Oxfam Hong Kong, we adopt a three-pronged approach:
One programme approach
We believe in an integrated approach to address poverty issues beyond simply distributing food and water to those in need. We campaign, advocate and raise awareness of poverty issues while educating and empowering the underprivileged to help them sustain their livelihoods independently. We also provide relief support and rehabilitation assistance during natural disasters and human conflicts. We trust that poverty can be eradicated through individual and institutional change, as well as community development.
Right-based approach
Oxfam believes everyone is entitled to his or her basic rights to eliminate the injustice of poverty. The underprivileged in developing countries suffer from poverty because they are deprived the assertion of their rights. Through advocacy, research and lobbying efforts, we influence governments to implement policies to protect the basic rights of the underprivileged. We believe advocacy is the driving force to enact change to address structural injustice.
Partnership approach
We believe poverty will only be eradicated through creating synergies between all stakeholders. We understand the needs of the underprivileged and identify the gaps where other stakeholders can contribute their support. In practice, we work hand-in-hand with the underprivileged, donors, fieldworkers, local organisations, governments and the community at large to achieve the ultimate goal of a poverty-free future.