Start main content
When disasters strike, things can go from bad to worse in the blink of an eye in impoverished communities, putting many lives at risk. Poor communities are also often hit first and worst, and people can lose everything overnight. That's why providing timely assistance during disasters and enhancing communities' disaster resilience is crucial.
Have you ever thought that your musical talent could make a difference for people experiencing poverty?
Oxfam Musical Marathon is OHK annual musical fundraising event, the theme of this year is 'Compose a Humanitarian Movement'. Participants can choose to perform in person or online; those who choose to perform in-person can gain valuable experience performing on stage at the Hong Kong Arts Centre.
Register Now Donate Now Watch Performance
Musicians and music lovers of all ages can showcase their talent and raise funds to support disaster-affected communities experiencing poverty around the world. Communities will not only learn how to prepare for disasters, but also how to bounce back better afterwards. Participants can gather strength from friends and family to accumulate more donations to help the poor communities in need, so they can build up their capacity and skills to improve their own lives and become self-reliant. These include community organizing, health and sanitation, infrastructure, training and income generation activities. The event will have several awards with attractive prizes and certificate, please join us!
Event FOrmat
The event has option of Online and Live Performance.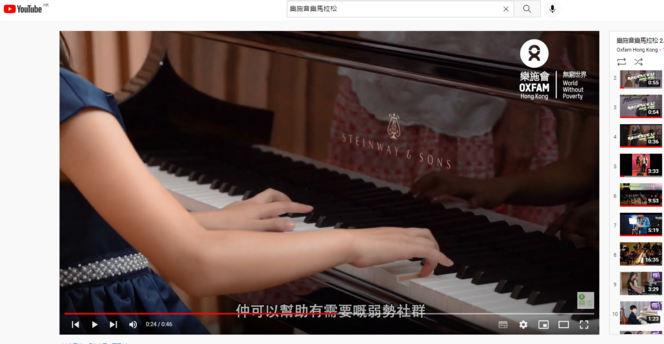 Online Performance
Oline participants can choose the perofmance time and place freely, a performance video will need to submit to Oxfam YouTube Channel 'Oxfam Musical Marathon', and link with Crowdfunding Page.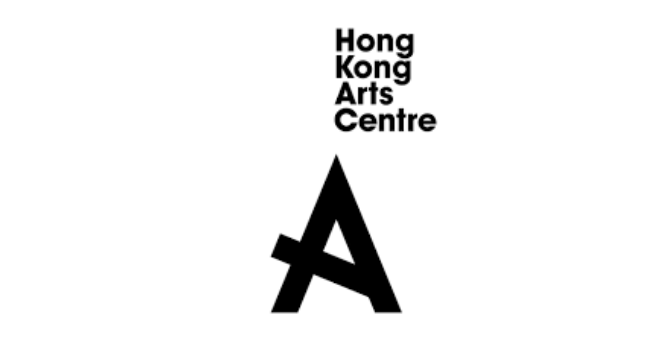 Live Performance
Live participants will need to achive a destinated fundraising target to earn performance quota at Hong Kong Art Centre on 26 Aug 2023 (Sat). Participants will also need to submit a performance video, the video will be uploaded to Oxfam YouTube Channel 'Oxfam Musical Marathon', and link with Crowdfunding Page.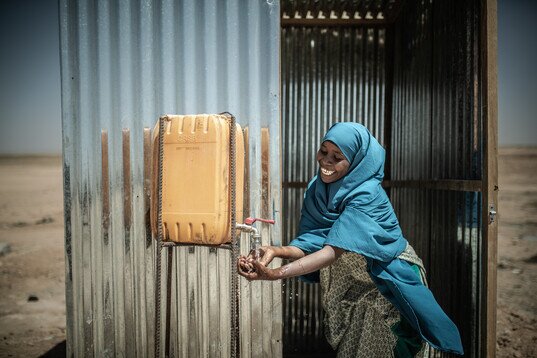 Please support Oxfam's Poverty Alleviation work
The funds raised will support Oxfam's efforts to provide humanitarian relief to poor communities affected by disasters worldwide. This includes providing clean drinking water and sanitation facilities, promoting health education and awareness to prevent and control diseases, and preparing communities for and enhancing their resilience to disasters.
Oxfam's humanitarian work not only includes responding to immediate needs and post-disaster reconstruction, but also pre-disaster capacity building and community disaster risk reduction work. Providing water, sanitation and hygiene (WASH) during humanitarian responses is also a critical part of our work.
Since the 1960s, Oxfam has been providing clean drinking water and public health facilities, as well as promoting health education and awareness in impoverished areas and refugee camps around the world. This work is crucial because if individuals, families, or communities can't access these basic needs and rights, they're more likely to fall into poverty due to illness, negating the effects of poverty alleviation efforts. That's why providing clean drinking water and sanitation facilities to communities experiencing poverty can prevent and control diseases at the source, ensuring the health and livelihoods of the people in these communities.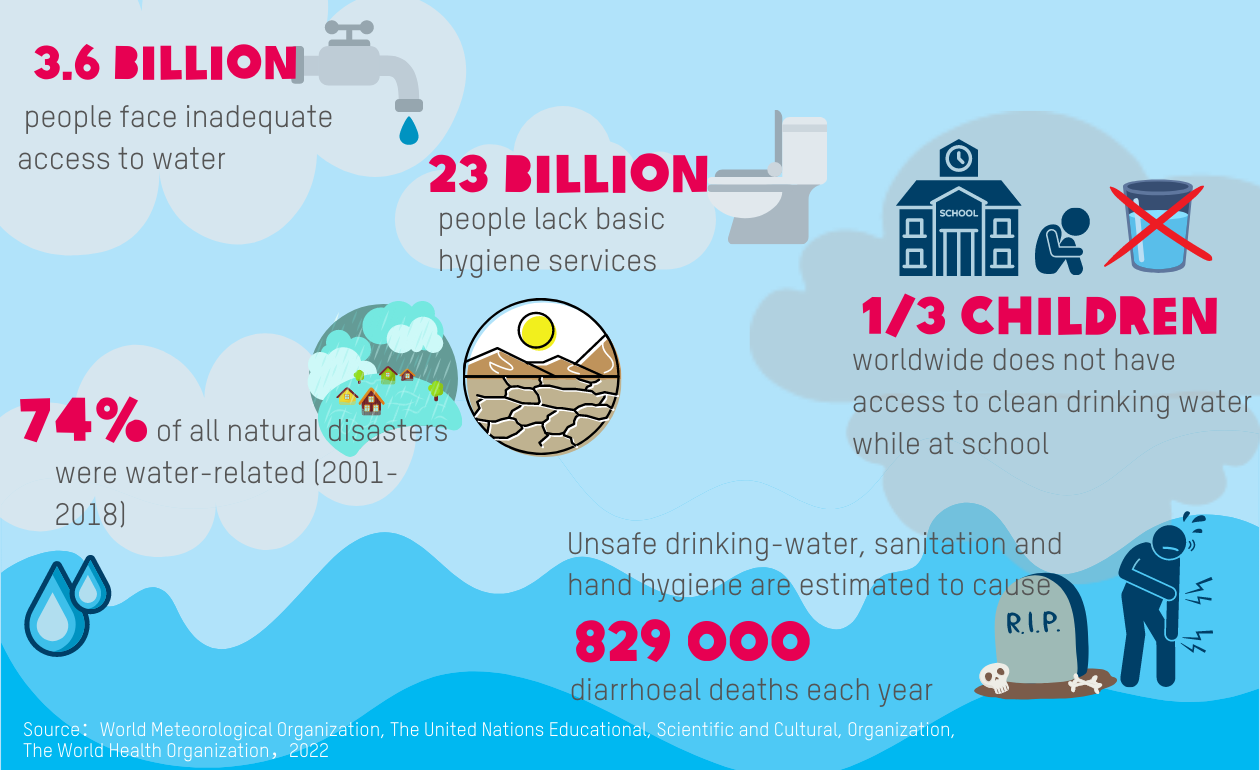 Music Master support
Top three individual participants who raise the most funds (at least HKD6,000) and group champion of outstanding fundraiser (at least HKD10,000) will have an opportunity to share music with Music Master in person!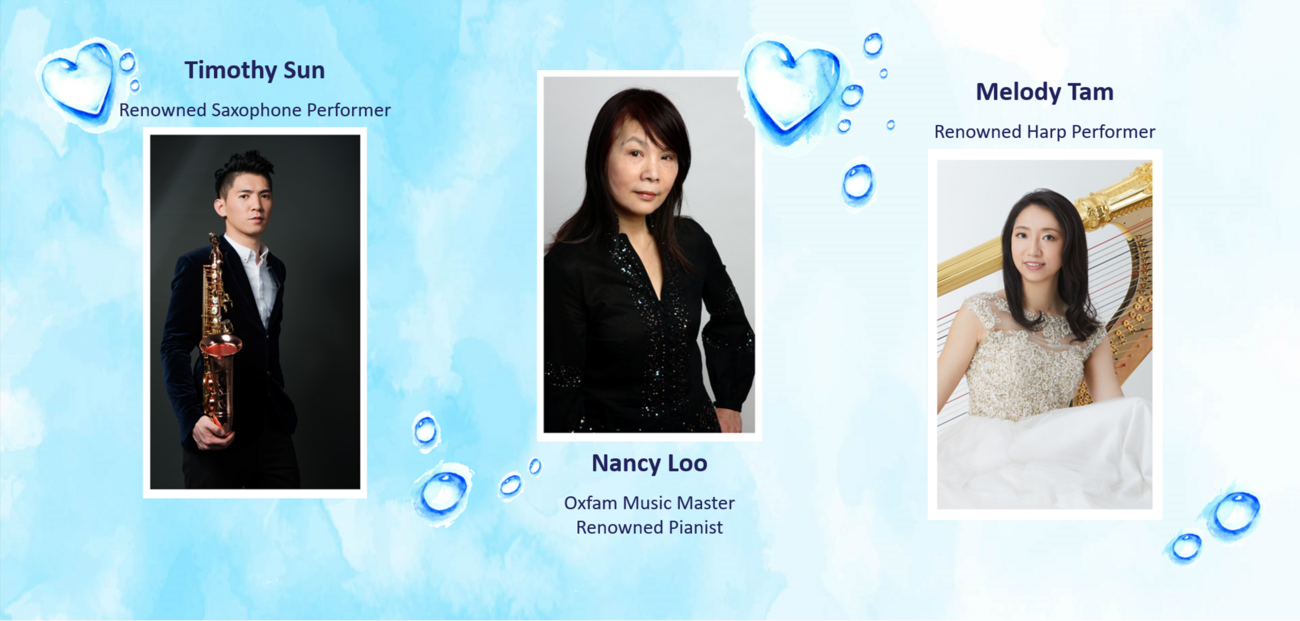 Contact us
Please stay tuned to our email, website and Oxfam Facebook Page to appreciate maestri's performance and event detail.
For enquires, please contact 3120 5129 or email to musicalmarathon@oxfam.org.hk
Sponsored by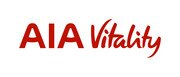 Supporting Organization
Hong Kong Art Music Society
Heartstrings Harp Centre
Ange de la Musique
Resonance Piano
Miss KiKi Workshop
HKWMA Chu Shek Lun Secondary School
G.T.(Ellen Yeung)College
Little Pianists