Start main content
THE OXFAM TOWERRUN, which takes place annually at the Macau Tower Convention and Entertainment Centre – the tallest building in the city – is a fundraising sports event that Oxfam in Macau has organised since 2014. This year marks the event's 9th anniversary.
Participants will take up the challenge of running up 1,298 steps from the ground floor of the tower to the adventure deck on the 61st floor. It takes about 20 minutes to complete the Oxfam TowerRun.* That is equivalent to the time it takes for a herder in Qinghai – now impacted by climate change – to find water. And those experiencing drought in East Africa need to walk four times longer than this to fetch water.
*Estimated based on the average amount of time needed in past. For reference only.
Join the Oxfam TowerRun to ensure vulnerable groups have access to clean water! You will also have the chance of winning
amazing prizes
!
Event Schedule
J
oin the Oxfam TowerRun to Understand How Climate Change is Impacting Vulnerable Groups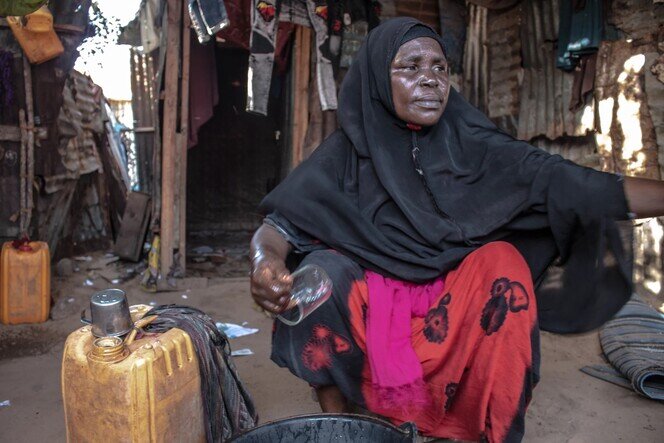 'I collect water four times a day by myself. It takes me 40 minutes to get there and 40 minutes to get back every single time', explained Caasha Xasan, who suffered from the recent drought in Somalia.
Climate change has brought the worst drought in 40 years to East Africa, and it has already lasted for two years. As many as 28 million people across East Africa are suffering from a severe hunger crisis, with one person dying from hunger every 48 seconds. Oxfam estimates that 13 million people across Ethiopia, Kenya, and Somalia have been displaced in search of water and pasture in the first quarter of 2022 alone. To survive, they have to walk more than eight kilometres to fetch water, even when their bodies are already extremely deprived of water and food.
In response to the situation in Caasha Xasan's homeland, Oxfam and partner WASDA rehabilitated four shallow wells there, intending to ensure regular and easy access to drinking water.

Caasha told us, 'We get lots of benefits from the shallow wells. It's very close to the front of my house so I can fill the jerry cans at any time. Now I've got more spare time to take care of my family and children, I can prepare food for them before they go to school. We are very grateful for Oxfam and WASDA's effort in improving our living conditions.'
There is still a large population across East Africa in urgent need of help. Apart from offering immediate humanitarian relief and lifesaving support, more must be done in the long run to safeguard their basic needs, such as building water storage and supply facilities.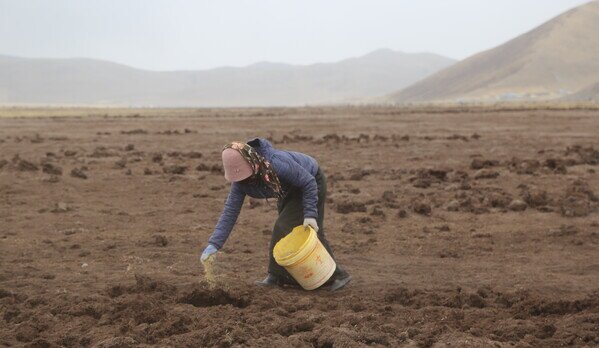 Many of the meadows in Qinghai no longer produce sufficient fodder for livestock; the future of herders there seems gloomy as the agricultural land continues to deteriorate.
Herders in Qinghai usually get water from rivers near their tents. However, water sources are gradually disappearing due to climate change. This has forced both herders and livestock to walk farther in search of water. Climate change has also been one of the key factors leading to the deterioration of grasslands. With the lack of grasslands where herders live, they must travel to higher altitudes in search of better pastures for their livestock.
Oxfam is implementing a programme in the Qinghai pastoral areas. Through the efforts of the local government, scientists, social organisations and herders, we aim to rehabilitate degraded pastures. Together, we also aim to build a sustainable system to manage the agricultural land, thereby restoring it as well as the ecosystem, and improving the water quality there. We have also been raising awareness about climate change among the herder community through popular science and by recording glacier changes. And by working with herders to diversify their incomes, they will also enhance their ability to adapt to climate change.
Contact Us
Hong Kong Office
17/F, China United Centre, 28 Marble Road, North Point, Hong Kong
Macau Office
Alameda Dr. Carlos d'Assumpção, No.258, Praça Kin Heng Long, 18 Andar F, Macau
| | |
| --- | --- |
| (853) 2875 7560 | (853) 2875 7667 |