Start main content
Oxfam Express

is published twice a year with updates on our development and humanitarian programmes, advocacy work, upcoming events and activities, as well as news from our partners.
2021 November : Poverty has something to say.
Can you hear it?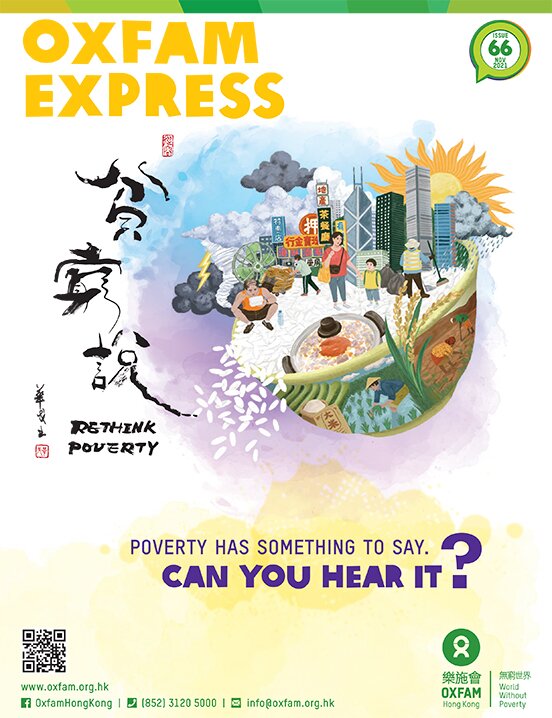 Poverty is complex and looks different depending on the context.
Several street cleaners tell their stories of what it is like working in high temperatures. A low-income family living in a subdivided flat share their struggles. And, let us read on to see what 'climate refugees' say.
Together, we can transform more lives!



read more