Start main content
BE A FUNDRAISER!
Join one of these Oxfam events and become a fundraiser. By using this crowdfunding platform to solicit support from family and friends, you can help raise funds to support poor communities in need.
Personalise your own fundraising page by adding great photos and appeals, then share it with family and friends through social media. You can monitor how much is raised and thank your supporters too.
If you have an idea for an event and want to create your own fundraising campaign, you can also go to the myOxfam section to get started.
HOW YOUR DONATIONS HELP
Oxfam appreciates and utilises every dollar you and your supporters donate. Your generous contributions enable us to fight poverty and inequity worldwide. Oxfam works with people in poor communities and other partners to carry out humanitarian relief, disaster mitigation, community-based development and advocacy work on the local, national and international levels to ensure an effective and sustainable impact.
recent crowdfunding projects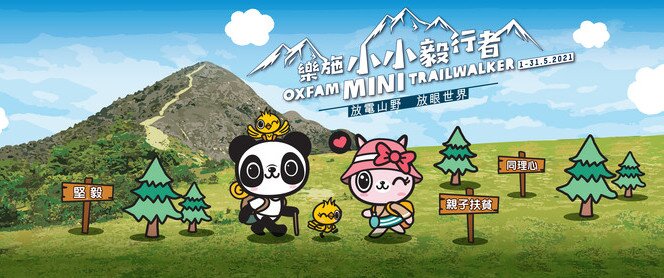 4
樂施會舉辦首個親子行山扶貧活動「樂施小小毅行者」(Oxfam Mini Trailwalker),讓家長和孩子一起走進山野放放電,共同經歷、學習和解難,並培養孩子關心本地及國際貧窮議題。新冠肺炎疫情重挫全球經濟,近一成人口(即近7.5億)正面臨飢餓的狀態,亦有2.58億兒童因為貧困而失學,而本港的貧窮人口,亦突破149萬新高。樂施會希望家長和小朋友放下平日繁忙的課堂,走進山野放放電;透過行山及好玩有趣的任務,父母和孩子將共同經歷、學習和解難,認識本地及國際貧窮議題,建立同理心,並以行動實踐助人!
Support us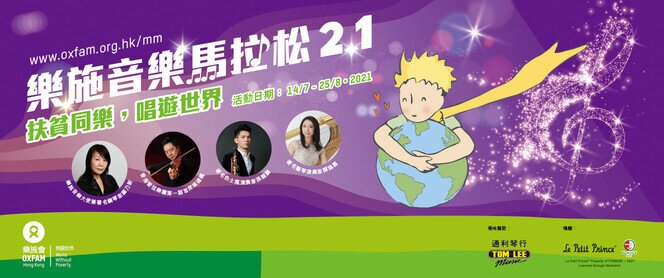 21
氣候變化已逐漸改變我們的生活,對很多貧困的農民來說,極端天氣令農作物嚴重失收,生計受到沉重打撃。 「樂施音樂馬拉松2.1」是樂施會以網上形式舉辦的音樂籌款活動,今年以《扶貧同樂,唱遊世界》爲主題,鼓勵學生及音樂愛好者將表演影片,上載至樂施會Youtube頻道之「樂施音樂馬拉松2.1」網上平台作分享交流,並開啟一個樂施會活動眾籌網頁。參加者可以向親友分享影片連結及眾籌網頁,讓孩子展現才華,並期望透過悠揚的樂曲發放正能量,呼籲大家關注氣候變化對貧困農戶的威脅,長遠幫助他們改善生活!
Support us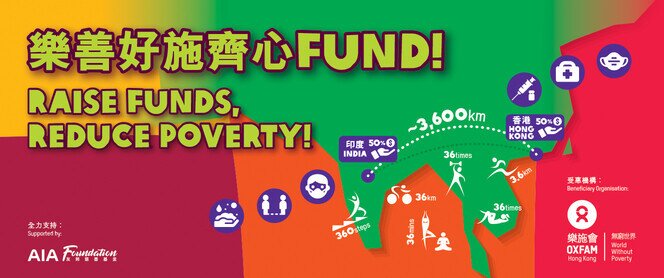 2
The donations raised by "Raise Funds, Reduce Poverty!" will be allocated equally to support poor and vulnerable groups in Hong Kong and India affected by COVID-19. 50% of the donation will be donated to Oxfam Hong Kong's "Food Support Project for Low-Income Families" to support the grassroot families in Hong Kong affected by COVID-19. The remaining 50% will be used to support Oxfam Hong Kong's COVID-19 relief work in India. Please join us in this meaningful challenge to spread love and positive energy!
Support us