Start main content
Building sustainable livelihoods provides a way out of poverty. Our work concentrates strategically on western provinces such as Yunnan, Gansu and Guizhou, where our rural livelihood programmes focus on four major areas: increasing incomes, disaster relief and risk reduction, climate change adaptation, as well as community self-organisation and management.
Oxfam advocates a community-driven approach to manage our projects. Rural households can participate in the management of the projects including their design and implementation, monitoring and evaluation, so that the resources can benefit the poorest households and improve their livelihoods more effectively.
No more floods in this tea village
"In recent years, the village has seen more and more heavy rains; floods are more severe than ever. I believe climate change is the main reason why this is happening."
Liu Juan, a long-time resident of Liugou Village in southern Shaanxi Province, recounted the flood three years ago with fear: 'The flood submerged the entire house. Over 7,000 catties of dried tea leaves were washed away. All furniture and appliances were damaged by the flood too.'
The flood not only wrecked Liu Juan's house, but also destroyed the village that has been producing tea leaves for generations. After the flood, Oxfam worked with a local partner organisation to implement the Post-flooding Rehabilitation Project in Liugou Village, Nanzheng County, Shaanxi Province, which subsidised the restoration of infrastructure like roads, bridges, the sewage system and water supply. Through our support, villagers have begun planting organic tea leaves, reduced the use of pesticides and chemical fertilisers, and began using bio compost to minimise their environmental impact.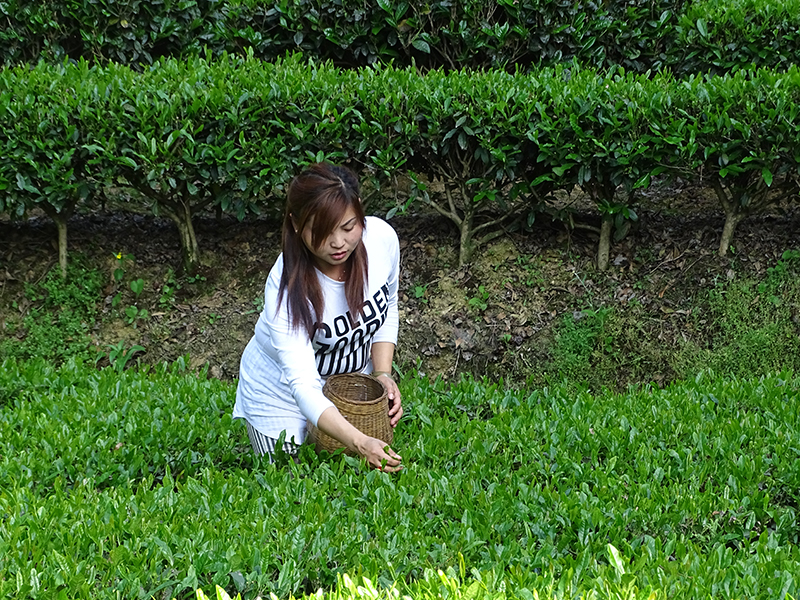 Since four years ago, Liu Juan has been actively involved in restoration efforts: 'I thank Oxfam very much for their support. They have taught me to consider agricultural development issues from the perspective of the entire village. More importantly, I realised that preventing and adapting to climate change is the best way to maintain the development of rural areas.'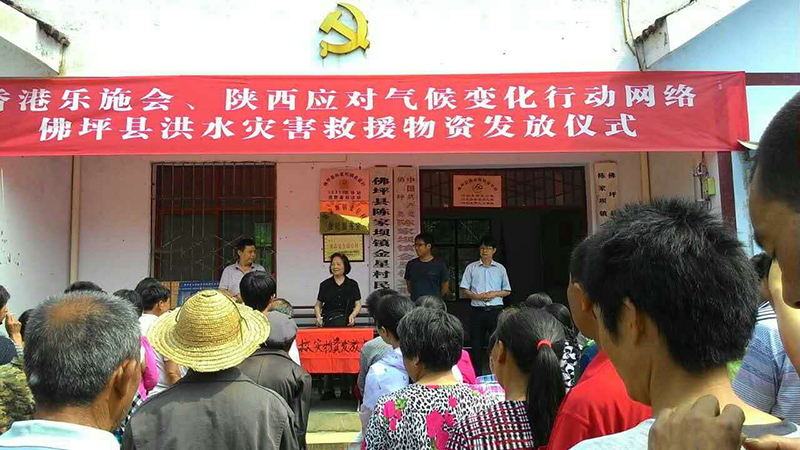 Photo: Liu Zhiqiang / Shaanxi Volunteer Mothers Association for Environmental Protection
Rural Development and Disaster Management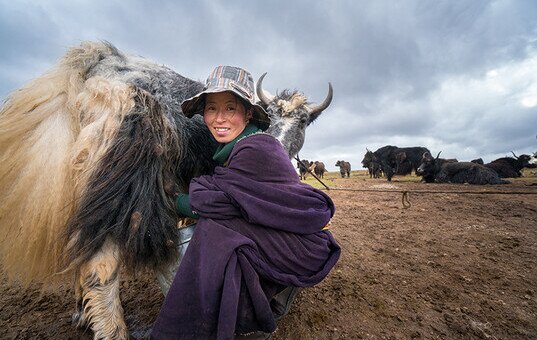 Rural Development and Disaster Management
Raising yaks in Qinghai Province