Start main content
Donors and volunteer photographers are an important part of what keeps us going. Here, they share their experience of going on field visits with Oxfam. They recount their encounters with people living in poverty and their resilience.
Together, we can transform more lives!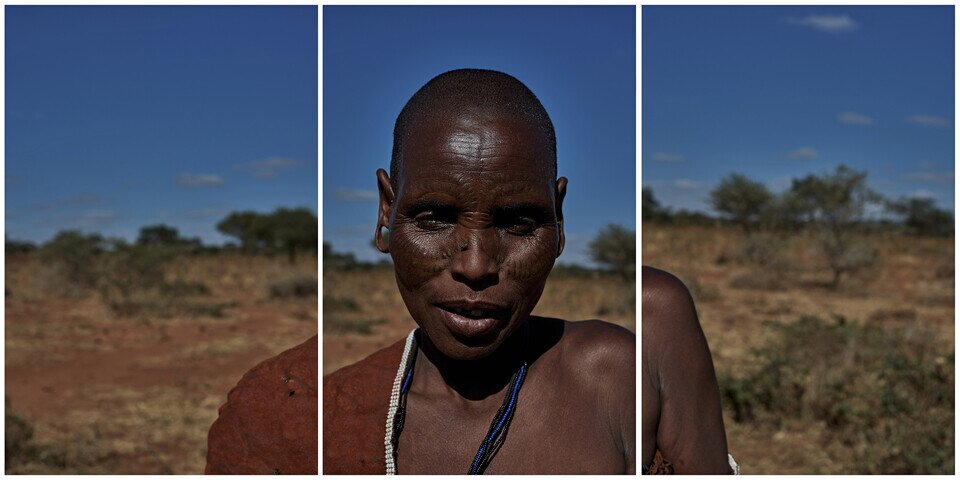 A woman from the pastoral society in Arusha in Tanzania. I will never forget the people I met there; their lives are difficult, but I could see how perseverance was firmly engrained in their character and reflected on their faces.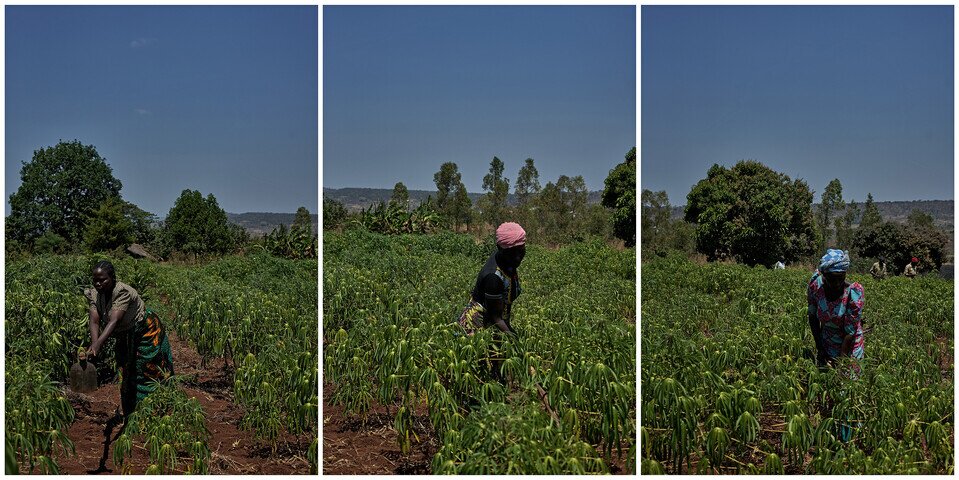 Farmers working hard under the scorching sun. This lush cassava field gives poor smallholder farmers the hope of escaping poverty.

A few years ago, I travelled to Tanzania with Oxfam Hong Kong to visit its programmes in the country. During the trip, we met pastoralists in Arusha Region and refugees in Kigoma Region, and I used my camera to capture their lives.
As the saying goes, 'a picture is worth a thousand words.' When I pressed the shutter button, the images became a language, a story and a humanitarian call for action.
Eighteen years ago, a young man embarked on a journey as a photojournalist – I always think, engaging in this profession is quite a romantic pursuit. Over the years, I have seen people's lives through my camera. It is my best partner. To be honest, the real world is not romantic at all. Everybody has his or her own struggles and difficulties in life. That said, life is humbly imperfect and it has many possibilities as well.
Before we set off to Tanzania, I already had this 'three-in-one' photo idea in my mind. I wanted to capture a wider view in my images and stimulate the audience's imagination about Tanzania.
Photography is my language to communicate with the world. I hope I can continue to use it to give voice to marginalised people.

António Leong, a volunteer photographer from Macau, visited Oxfam's projects in Yushu, Qinghai Province a few years ago. The trip was António's first field visit with Oxfam.
The Tibetan Plateau has one of the harshest living environments on earth. Oxfam supports development and health projects in some of the impoverished and remote pastoral areas with an average altitude of 4,500 metres or above. This was António's first time travelling to such a high altitude area. He recalled, 'You won't understand how important oxygen is until you have been to the Tibetan Plateau. Although I had only walked 10 metres, it felt like I had finished a 400-metre run. Despite the harsh environment, the pastoralists there work hard to earn a living. Women there wake up very early in the morning, and they are the last ones to go to bed at late night. They take care of their families, and have lots of chores to do every day. I truly admire their strength and tenacity.'
António loves photography. He is pleased to be able to support Oxfam's poverty alleviation work through his skills. He said, 'Photography is a powerful tool; I hope to capture the lives of people in need so that more people will join hands with Oxfam in the fight against poverty and injustice.'
António said he is most impressed by how Oxfam helps people help themselves. He explained, 'Oxfam doesn't simply provide pastoralists with material support but gives them the tools and training to be self-reliant. For example, they support pastoralists to keep yaks; when a yak gives birth to a baby yak, it will be passed to another poor family, and so on. At the end, every poor family can benefit from the project.'

I have been an Oxfam monthly donor for many years. In 2019, I joined Oxfam's donor trip to Gansu, China, for the first time hoping to learn how Oxfam's poverty alleviation projects enable the poor to improve their lives. During the six-day trip, we visited a rural village in Tianshui City, and migrant children in Lanzhou City.
The village we visited lacked water for irrigation, and many young villagers moved to cities as migrant workers, leaving the elderly and children in their villages. Oxfam and its local partner are supporting villagers to grow pepper for an income, working with them to build a community hall to document the history of the village, as well as a bathhouse to improve their lives. Villagers told us that they are planning to develop eco-tourism in their village for an income. They are confident that the natural beauty that surrounds the village will attract visitors from outside. I am glad that Oxfam's project has given villagers the opportunity to get on the path of self-reliance.
In Lanzhou City, we visited ethnic minority families who had moved from rural areas to look for work in the city. However, we saw how difficult their lives were because most of them were uneducated.
I met Ding Hao, a little boy from a single-parent family. Ding's mother abandoned the family when he was six months old due to extreme poverty. His father is a construction worker who normally lives in construction sites and comes home occasionally to see little Ding. Ding Hao lives with his grandparents. Though they love him, they can't help with his studies and don't know how to ease his feelings of loneliness. Oxfam supports a local organisation which provides psychological counselling and homework support to poor migrant children. Ding actively takes part in the activities organised through the project and has become more positive and happy.
Throughout the trip, I have come to realised that the world is far from perfect. There are too many people who need our support. We may not be able to help them all, but if each one of us contributes a bit, many lives could be transformed for the better. I was so impressed by the diligence and passion of Oxfam's development workers. They are the key to the success of the projects. Though I only saw a little bit of Oxfam's work during the trip, I am confident in Oxfam and its ability to continue to lift poor people out of poverty.

Many people think that Ethiopia, a country in northeastern Africa, is a country of devastating poverty. When I was still in school, I was told that people in this country were suffering from a severe famine. Before visiting the country, photos of emaciated children still lingered in my mind although I was thousands of miles away from them. Last year, I had a chance to visit the country with Oxfam. I felt overwhelmed with excitement.
During the trip, we visited drought-affected communities in Jijiga, Dire Dawa, and poor households in the capital city, Addis Ababa. These visits deepened my understanding of Oxfam's humanitarian and development work. Project participants told us that Oxfam employed them to build toilets and maintain roads so that they could both earn some money to buy food for their families and contribute to their communities.
The wide gap between the rich and the poor in Ethiopia shocked me. On the one hand, we saw beautiful and luxurious houses high up the hills. On the other hand, there were poor households in Addis Ababa taking shelter in an urban slum, which we visited. Residents in the slums have to carry plastic buckets to collect water every day, and their living conditions are poor – they lack health and sanitation facilities. Appalling inequality exists everywhere in the world. I felt upset to witness all this.
Seeing the people there <suggest changing this b/c it sounds a little strange to point out their nationality> fetch water reminded me of the poem, 'Blessing,' by Imtiaz Dharker –
The skin cracks like a pod.
There never is enough water.
… From the huts,
a congregation: every man woman
child for streets around
butts in, with pots,
brass, copper, aluminium,
plastic buckets,
frantic hands …
City people like us can easily get running water for cooking and washing. It is hard to imagine how precious water is to drought-affected people, like the Ethiopians I met; let us not take it for granted.
Last but not least, I would like to thank Oxfam for organising this meaningful and rewarding field trip for us.