Start main content
We aim to promote equal access to education and the implementation of multicultural education. Oxfam's work in basic education mainly focuses on the western areas of mainland China, including Quizhou, Yunnan and Gansu. We work with our partner organisations to support the establishment of schools, train up volunteers as assistant teachers, and provide teachers with training in local curriculum development, and bilingual teaching in Chinese and the native languages of ethnic minority children. Besides, we also implement programmes on pre-school education, provide companionship to left-behind children and education to migrant children, and influence policies through advocacy work.
Basic education programme has been one of the major interventions of Oxfam Hong Kong (Download |Chinese only)
Basic education programme has been one of the major interventions of Oxfam Hong Kong's poverty alleviation work. OHK's basic education programme focuses on equity and quality of education. At present, the basic education programme areas cover Guizhou, Gansu, Yunnan and Beijing. This brief includes the analysis of the new development stage of rural basic education, issues faced by rural-urban migrant children, left-behind children and related issues after closing some small-scale schools. It highlights the objectives, strategies, milestones, major outputs and outcomes on policy advocacy, and good practices of basic education programme.
Piquing student interest, poem by poem
'There is bright moonlight before my bed; I suppose it is frost on the ground. I raise my head to view the bright moon, then lower it, thinking of my village.'
Every school day at 4:30 pm, the voices of children reciting poems can be heard from the third floor of Jingwen Primary School in Guiyang City. Aside from reading Tang poetry, students also read well known novels like Journey to the West and Romance of the Three Kingdoms. Long Guimei, a student in primary 6, regularly takes part in her school's Tang Poetry Reading Class. She's got a lively personality, and she loves to read and draw. She and her classmates used to live in a village in Guizhou Province, but moved to the city with their parents because of work.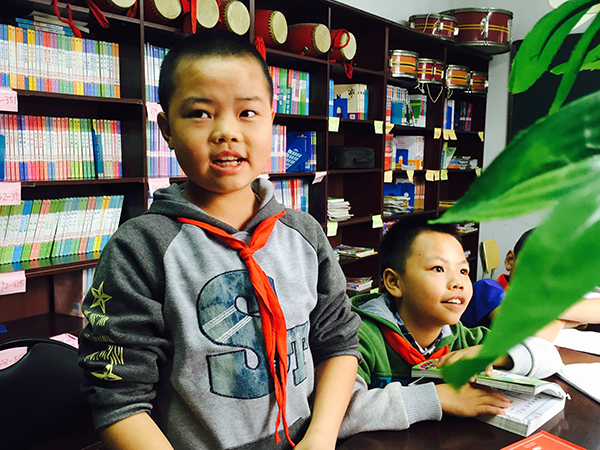 Guiyang City's migrant workers mostly work in construction, manufacturing and transportation, and barely make enough to get by. With the shortage of public schools in the city and migrant workers' lack of documents to enrol their children in these schools, parents of these children have no choice but to enrol their children in schools that aren't run by the government like Jingwen Primary School, which generally lack teaching resources.
With few resources available, it's difficult to attract teachers to come and teach. This not only affects the quality of teaching, but also student development and even the provision of extracurricular activities. To address this, we have been working with our partner organisation Association of Women's Capacity-building and Development to organise Tang poetry reading classes. We've also put together other extracurricular activities like drawing, storytelling and silk flower making classes to enrich migrant children's educational experience.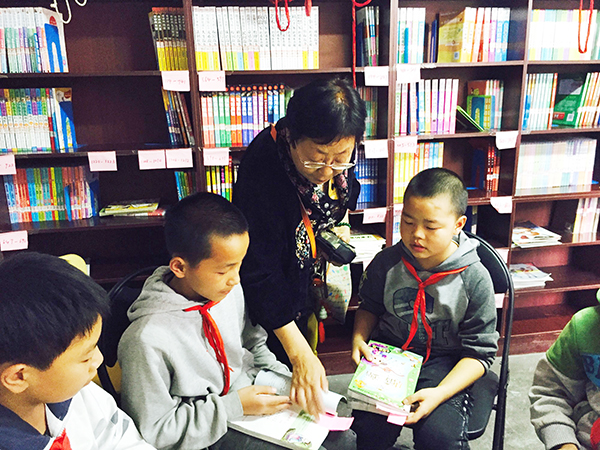 By reading their favourite novels, students not only learn more vocabulary, but are also able to improve their writing skills and self-confidence. Guimei said, 'I used to only be able to write 100 words. After taking these classes though, I can write much more – 500 words isn't even difficult.'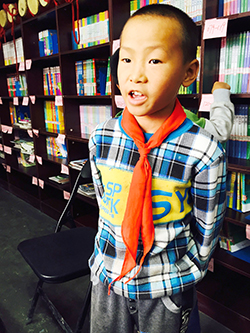 Note: Guimei has since graduated from primary school and is now in secondary school.
Photo: Yang Lan