Start main content
Fundraising Events17 NOV 2015
Sitting down with Ramesh, Oxfam Trailwalker coach

Ramesh
Ramesh Bhattachan, manager and coach of the teams that came in first place in both the 2013 and 2014 Oxfam Trailwalker.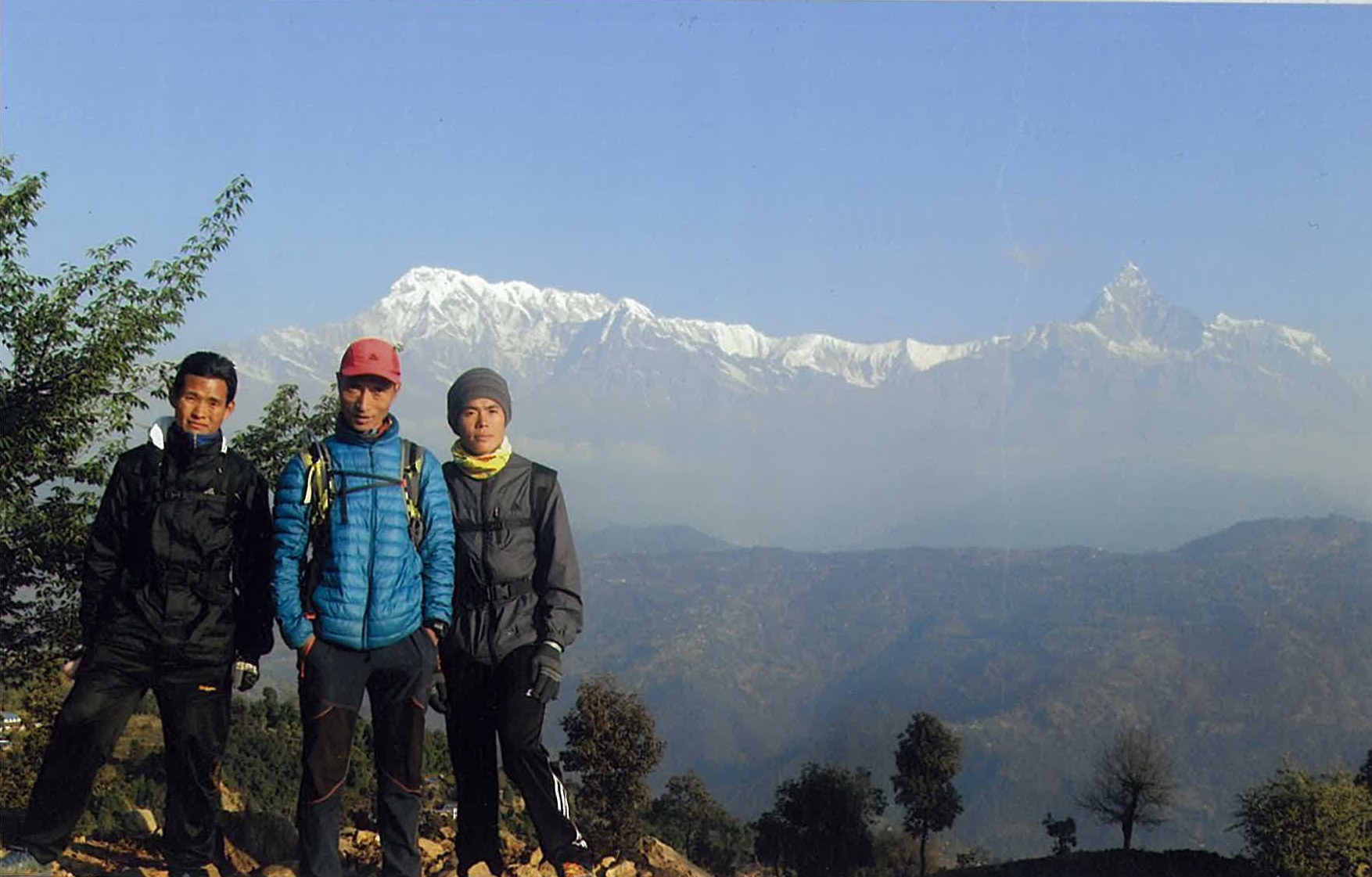 Ramesh Bhattachan, manager and coach of the teams that came in first place in both the 2013 and 2014 Oxfam Trailwalker, gave us an exclusive interview revealing his and his teams' experiences, how they trained as well as other interesting insights.
 Q: What made you and your team decide to join Oxfam Trailwalker?
A: My team wanted to join it because Oxfam Trailwalker is an excellent platform for Nepalese runners to participate, display their running talents, gain international experience among participants of various experience levels, and an opportunity for the runners to visit Hong Kong – a highly developed and advance city in the world.
Q: Could you briefly introduce the team members that will join the event this year?
A: This year, Kiran Kulung, who ran during the 2012 and 2013 Oxfam Trailwalkers as a support runner, and who was part of the winning team in 2014, will participate. We've also got Suman Kulung on the team, who was part of our Oxfam Trailwalker team last year. Arjun Kulung, who came in first place at the 9th Annapurna (100 km) in a time of 10 hrs and 33 mins, will also be joining this year alongside Ras Kubir Kulung, who came in second at the 9th Annapurna (50 km).
Q: Your teams did quite well last year and the year before. How did your team train last year?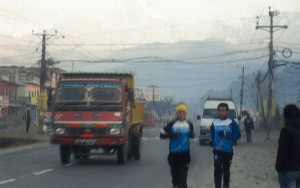 A: The team trained very hard in Pokhara, West Nepal, pumping in 200-230 km per week running for a duration of three months.  Periodic lectures, counselling and field trips were also organised.
Q: What did your team learn from joining Oxfam Trailwalker?
A: The team learnt to train and work as a group fostering comradeship, understanding and supporting each other mentally as well as physically.
Q: How do you relate your teams' trailwalking experience to Oxfam's poverty eradication work?
A: The Oxfam Trailwalker experience requires a lot of thought, team work and understanding rather than individualistic thinking, therefore this prestigious event is an excellent platform to help raise funds for people who are less fortunate and underprivileged in the underdeveloped countries in order to eradicate poverty.
Q: What challenges did the team face last year while training/during the Trailwalker and how did the team overcome them?
A: During training, there was not much of a challenge – the real challenge was to break the 2013 race record of 10 hrs 58 min to 10 hrs 50 min. The team had trained very hard in Nepal to break this record.
Q: Do you see elements like persistence, partnership, teamwork, which were evident during the Trailwalker, relevant to Oxfam's poverty eradication work?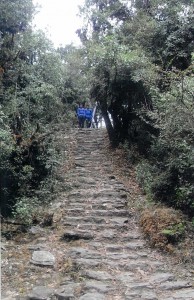 A: Yes definitely, the elements of persistence, teamwork and partnership were evident as more teams than 2013 participated in this race, and there was great enthusiasm, spirit and cheerfulness at the starting line in Pak Tam Chung – it created a big carnival-like atmosphere for everyone. Furthermore, the massive number of volunteers who helped make the race successful were the icing on the cake. The sponsors who were involved also contributed to the success of this popular race.
Therefore these aspects of partnership and participation indicated a real sense of committing whether minor or major support towards the Event, displayed a sense of real support for poverty alleviation and eradication through Oxfam Trailwalker.
Note from Ramesh
I wish to thank Brenda Wong (Acting Director of Fundraising and Communications (Fundraising) / Fundraising Manager – Events) who has worked tirelessly to make the world famous Oxfam Trailwalker grow stronger year by year, as well as AWOO for their generous sponsorship.