Start main content
Innovativeness that will change the way you see poverty
Just because people live in poverty does not mean they are miserable or desperate. Although they lack material possessions, they are creative and innovative. Here, people from all over the world introduce to you their inventions. Their innovativeness has helped make their lives easier, happier and more dignified.
Together, we can transform more lives!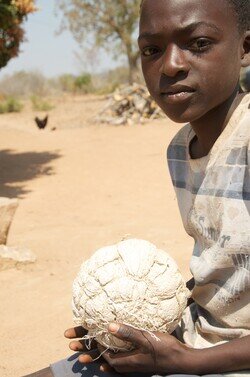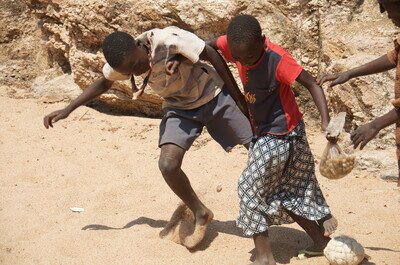 All across Africa, children play football. Isau, a teenage boy from Zimbabwe, loves football too. Like most children across the continent, he is too poor to afford a leather football. Guess how he pursues his dream! He made his own by using strips of cloth, cotton and banana leaves. In fact, most African children are experts at designing and producing their own 'products'! It is a great way to recycle and make good use of things that would otherwise be thrown away.
Every day after class, Isau practises with his football and plays with his friends. Isau even recently joined his school's football team after all the hard work he put in. Isau's determination and hard work has impressed many people; if Lionel Messi and Cristiano Ronaldo – two of the best football players in the world – had the chance to meet Isau, they would probably give him a real football as a gift!

We sometimes see senior citizens scavenging plastic bottles in the streets of Hong Kong. Children in the Democratic Republic of the Congo like to collect plastic bottles too, but usually for their bottle caps. Can you guess what they use them for? Some children make them into chess pieces, while others who make their own toy cars use bottle caps to make the wheels.
Even though they may lack material possessions, people who live in poor communities still find ways to enrich their lives through their creativity!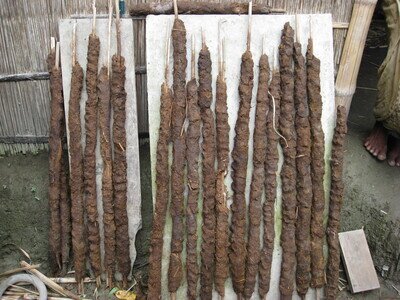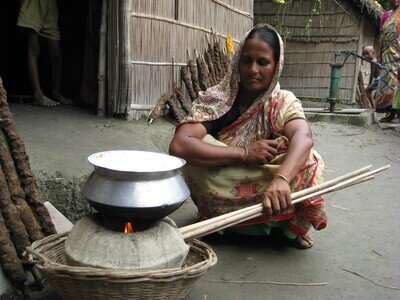 Since Bangladesh is prone to flooding, villagers in rural areas there are very experienced with coping with disaster. When they evacuate from their homes and take temporary shelter along embankments, they always bring along a portable cooking stove which allows them to cook wherever they go.
Where would you find firewood during a disaster though? Look no further. Cattle can help you! Their faeces may not be very appealing, yet they can, in fact, be highly useful. Villagers make cow dung sticks and cow dung cakes for cooking. This biofuel is readily available, does not cost anything and is commonly used in many South Asian countries.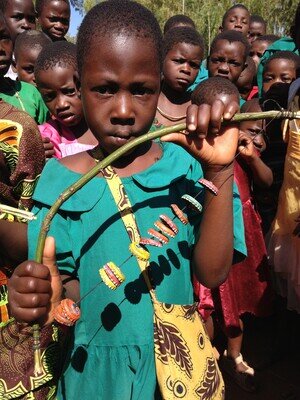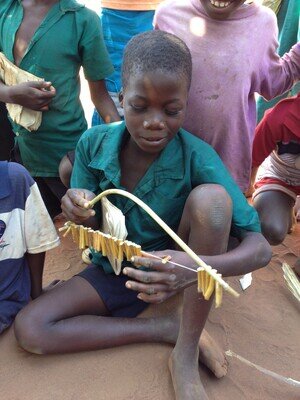 As you can see in these pictures, a couple of primary school students in Malawi are holding something in their hands. Can you guess what this bow-and-arrow-like object is for?
It is an abacus!
Malawi is a landlocked country in Southern Africa. It is one of the poorest countries in the world with more than 50 per cent of its population living below the poverty line. Most villages lack basic health services, so when community members fall sick, they have to walk a long way to see a doctor.
Although the government supports free education for children, most of them cannot afford stationery and textbooks, let alone learning tools. That is why students have made their own 'calculators' to learn simple maths. Many study hard because they know knowledge can help lift them out of poverty.