Start main content
What comes to mind when you see the word 'travel'? Going on vacation? Meeting new people? Understanding and appreciating nature, local communities, and culture? If your answer is 'all of the above', then Lao People's Democratic Republic (Laos) might just be your ideal destination!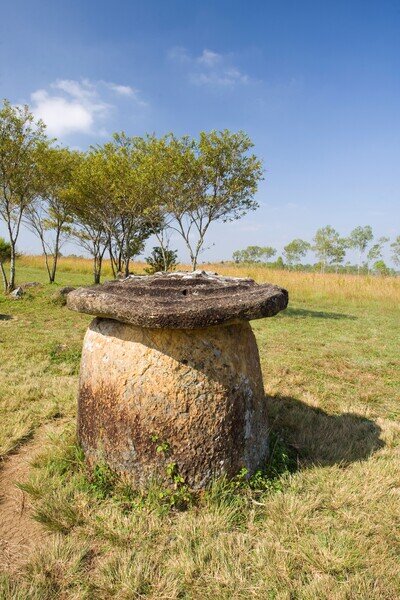 Laos is a small and landlocked country bordering China, Thailand, Myanmar, Vietnam and Cambodia. It is one of the world's few remaining communist states and one of East Asia's poorest. Poverty-stricken Laos has a low population density, and while it may not be a tourist hotspot, it is famous for eco-tourism among many world travelers.
Laos is gifted with diverse terrains and picturesque mountains, vast protected forests, caves, and rivers for all-season eco-tourism. It also has three UNESCO World Heritage Sites - the ancient city of Luang Prabang, the pre-Angkorian Vat Phou temple complex, and the Plain of Jars. Laos is generally a safe travel destination, although some precautions should be taken.
When is the best time to visit Laos?
The climate of Laos is tropical, so the weather is hot and humid year-round. It has two distinct weather seasons. The dry season, which is also the best time to visit Laos, typically runs from November to May when the weather is warm and dry. The wet season falls between late May and October, with the heaviest rainfall generally in August and September, especially in the south. The hottest time of the year in Laos falls between March and June, when temperatures can climb past 35°C.
Ecotourism experiences that will not disappoint you
Travel is about experiencing places you never imagined existed. Luang Prabang, located in north central Laos, is a beautiful small town built along the Mekong River. Encircled by mountains, protected forests, beautiful Wats (a type of Buddhist and Hindu temple), and colonial buildings, it is the most beautiful town in Southeast Asia!
Most people in Laos live in rural areas, and around 80 per cent are subsistence farmers who grow rice. In the wet season, cycling through the vast paddy fields is a good idea to escape from the city's stress and enjoy the immense beauty of Laos' natural landscapes.
You can join a day tour and experience for yourself the life of a rice farmer. There are some good homestay opportunities in Southern Laos, Champasak province, on the Mekong islands of Don Kho and Don Daeng, but they have to be booked and arranged in advance.
If you fancy a more meaningful one- to three-day adventure in and around Luang Prabang that involves cycling, trekking, and/or visits to ethic minority villages and homestays, you can consider joining local tours that promote responsible tourism. Operators of these tours generally hire Lao staff, work to minimise environmental impact, are culturally sensitive and connect visitors to local people.
A truly intriguing experience
If you are keen to experience something truly intriguing, you cannot miss out on the Plain of Jars located in Central Laos. The Plain of Jars is one of Southeast Asia's most mysterious and misunderstood prehistoric places. The jars were fashioned from solid stone, each weighing several tons. Archaeologists estimate that they have been placed there at least 2,000 years ago.
Theories about the uses of the jars range widely; the leading theory is that the jars once held human remains while local legend claims that the jars were used to ferment rice wine. Another theory is that the jars were used to collect rainwater during the monsoon season. Standing among the enigmatic jars is a sobering reminder that we as human beings do not have all the answers.
In recent years, researchers in Laos have uncovered ancient human burial practices at the Plain of Jars and human remains have been found there. It is believed that the jars were used to hold bodies until they had decomposed, so just the bones could be buried.
Discovering Laos' incredible cultural diversity
Eating in Laos is a communal activity, where dishes are shared by all at the table. People in rural villages eat sticky rice at every meal. Here is the proper sticky rice etiquette: you rip off a chunk of rice from a communal basket and wrap it in a slew of fermented pastes and chili-spiked vinegars. Eat the rice with your bare hands like the villagers. Remember to wash your hands first though!
If you are an adventurous eater, be prepared for a special dish – roasted rats! Some people cringe at the sight of rats, but villagers in Laos consider it a delicacy, and a special treat to guests visiting them!
Oxfam in Laos
Oxfam has been working in Laos since the 1980s to support poor communities and smallholder farmers there to improve their lives through the development of agriculture, livestock, education, health and infrastructure. Our ultimate goal is to support the development of Laos as an open and just society, where vulnerable women and men are able to participate in its growth and enjoy their rights to sustainable development.