Start main content
Caption: We hope to continue to work with migrant workers to improve their livelihoods and make them more sustainable. We also hope to work with them so that they can better integrate into society.

About our work
Many workers move from their villages to the cities to improve their livelihoods, but face difficulties due to unfair policies. Oxfam collaborates with civil society and academic organisations to work on urban livelihood programmes in more than 10 cities, most of them in the Pearl River Delta, Beijing, and the Yangtze River Delta. Through our messages about workplace safety and our work on community services, education, campaigns and legal assistance, we have helped more than 200,000 workers and their families develop stronger livelihoods, and learn about labour laws and their rights.
Together, we can transform more lives!
The Voice of Migrant Workers
Migrant Children: Participation & Empowerment




Publication
Right to be Heard: Empowering Domestic Workers in mainland China

Stories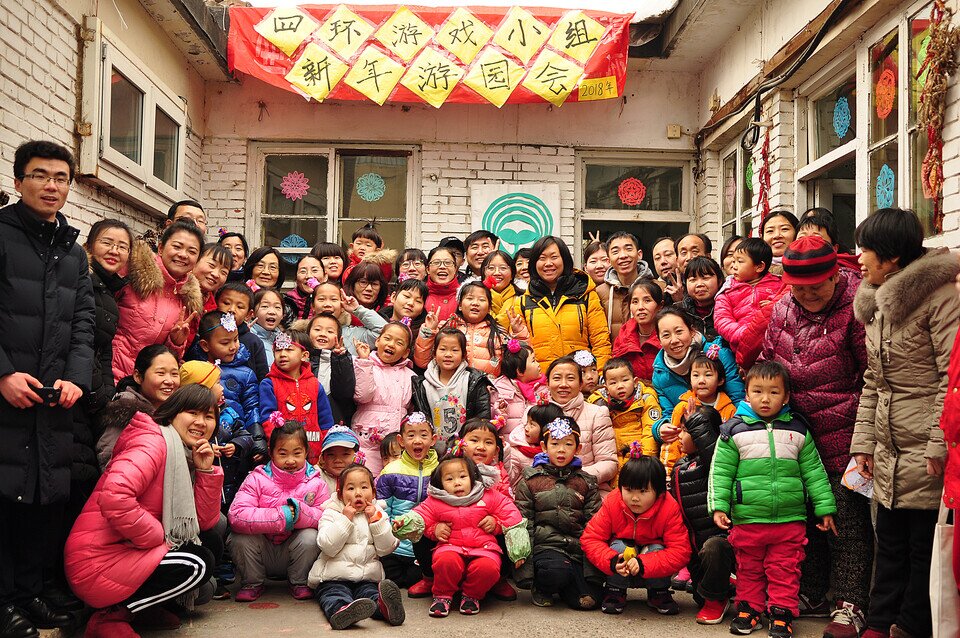 Giving migrant children equal access to education

There are currently over 30 million migrant children in mainland China who have moved with their parents to the cities from rural areas.
In order to save money, many migrant workers live in urban villages that are often described as dirty, messy and lousy. Whether in the Yangtze River Delta, Fujian or Guangdong's urban villages though, what grassroots workers are always worried about is the education of their children.
The constraints of the Mainland's household registration system have made it difficult for migrant children to get into public primary and secondary schools in the cities. With demanding application requirements, many can't get into these schools.
This too is the case for those who were able to complete their nine years of compulsory education. That's why every year, a large number of migrant children have no choice but to leave their parents and return to the rural areas.
In 2018, Oxfam's partner Shenzhen Green Rose Social Work Service Centre held a farewell party for the migrant children who were returning 'home' that summer. During the event, one of the children shared, 'Even though I'm technically not a Shenzhen native, I was born and raised here. I love Shenzhen very much.'
Oxfam is raising public awareness about the situation these migrant children face. It is also striving to ensure that they can stay with their parents and have equal access to a quality education in the cities.
To do this, Oxfam is supporting various partner organisations' work and is encouraging mutual support in migrant worker communities. For instance, the Beijing Friends Sihuan Community Service Center trains up migrant mothers to become 'teachers' so that they can better support their pre-schoolers in their education. Together with the Center, we've trained more than 10 migrant mums. This work has transformed them from service beneficiaries to service providers who support other migrant parents and children; this can also foster social integration.
The Suzhou Migrant Workers Home Social Work Service Center also provides migrant children with support to manage and run their own extracurricular clubs. They often lack access to these sorts of activities due to finances or opportunities in leadership positions. It also actively encourages residents to participate in community affairs to promote social integration.

Migrant workers sing their hearts out

Year after year, time goes by
Job to job I swapped one after the other
The money I have gained is little
Grievances, more than I can count

These lyrics come from a song called 'Shenzhen, Shenzhen', which was written by Power Bass D – a band made up of migrant workers in Shenzhen. Each migrant worker has their own day job, and in their spare time, they busk, and perform in places like factories and bars to express themselves as migrant workers.
Dong Jun, frontman of Power Bass D, told us: 'Year after year, migrant workers work their tails off in the cities, but they earn little, work long hours, lack social protection and are unable to enjoy life outside of work.' In 2008, Dong Jun and his wife Xiao Na moved to Shenzhen to work; they later had Dan Dan, their son. However, Dan Dan was unable to register for a Shenzhen hukou, or household registration.

According to the present system, social welfare and protection is linked to one's hukou registration, which means children without a local hukou are not entitled to enjoy local medical services and education. Even though Dan Dan was born and grew up in Shenzhen, his hukou is in Hubei where his father was born, which means he can't enjoy the welfare provided by the Shenzhen government. 'Like other children, Dan Dan needed to see doctors regularly when he was under one. But as he didn't have a Shenzhen hukou, we couldn't buy an insurance policy for him. That means medical expenses spent on Dan Dan were even greater than what we spent on baby formula,' Xiao Na said. Dong Jun was worried that their son couldn't enter a public school, which would limit his future development and could even lead him into poverty.

Power Bass D was established in 2011 through a partner organisation we directly funded, and in 2014, the band became our direct partner. Dong Jun said, 'Because of Oxfam's support, we're able to encourage more migrant workers to care about their rights and improve their lives by establishing a "migrant worker culture" through music.'
Watch more videos here

Is a smartphone-free childhood a happy one?
Protectors of Guangzhou's migrant children
Together, we can transform more lives!
Learn more about our work in the mainland