Start main content
Many workers move from their villages to the cities to improve their livelihoods, but face difficulties due to unfair policies. Oxfam collaborates with civil society and academic partner organisations to work on urban livelihood programmes in 11 cities, most of them in the Pearl River Delta, Beijing, and the Yangtze River Delta. Through our messages about workplace safety and our work on community services, education, campaigns and legal assistance, we have helped more than 200,000 workers and their families develop stronger livelihoods, and learn about labour laws and their rights.
Migrant workers sing their hearts out
Year after year, time goes by
Job to job I swapped one after the other
Money I have gained so little
Grievance however is more than I can count
These lyrics come from a song called 'Shenzhen, Shenzhen', which was written by Power Bass D – a band made up of migrant workers in Shenzhen. Each migrant worker has their own day job, and in their spare time, they busk, and perform in places like factories and bars to express themselves as migrant workers.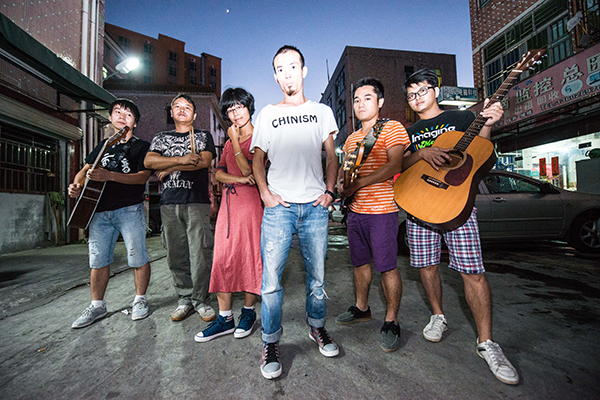 Power Bass D band members (from left to right): Li Wulin, Dong Jun, Xiao Na, Wang Zongxing, Ji Jian, Huang Shixiao
Dong Jun, frontman of Power Bass D, told us: 'Year after year, migrant workers work their tails off in the cities, but they earn little, work long hours, enjoy little social protection and are unable to enjoy life outside of work.' In 2008, Dong Jun and his wife Xiao Na moved to Shenzhen to work; they later had Dan Dan, their son. However, because Dan Dan was unable to register for a Shenzhen hukou, or household registration.
According to the present system, social welfare and protection is linked to hukou registration, which means children without a local hukou are not entitled to enjoy local medical services and education. Even though Dan Dan was born and grew up in Shenzhen, his hukou is in Hubei where his father was born, which means he can't enjoy the welfare provided by the Shenzhen government. 'Like other children, Dan Dan needed to see doctors regularly when he was under one. But as he didn't have Shenzhen's hukou, we couldn't buy an insurance policy for him. That means medical expense spent on Dan Dan was even greater than what on baby formula,' Xiao Na said. Dong Jun was worried that their son couldn't enter publicly-funded school which would narrow his future development and even lead him into poverty.
Dong Jun, Xiao Na and their son Dan Dan
Power Bass D was established in 2011 through a partner organisation we directly funded, and in 2014, they became our direct partner. Dong Jun said, 'Because of Oxfam's support, we're able to encourage more migrant workers to care about their rights and improve their lives by establishing a "migrant worker culture" through music.'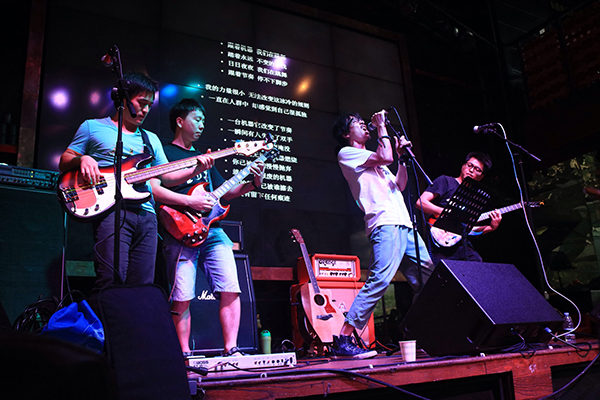 Power Bass D band performs in the mid-Autumn Festival concert.
Photo: Poon Wai-nang / Oxfam