Start main content
One More Dish
Oxfam International's latest report 'The Inequality Virus' found that in the face of COVID-19, the poor have been far less resilient than the rich. The fortunes of the world's 1,000 billionaires had already returned to pre-pandemic levels in December last year, however, recovery could take over a decade for the world's poorest.
Although we will be experiencing a socially distanced Chinese New Year this year, we can still care for those in need.Donate your lai see so that poor families can enjoy a better meal for Chinese New Year with Oxfam Hong Kong's meal kit add-ons.
share love by donating lai see
One more dish for those in need Donate now
contact us
3120 5200 EMAIL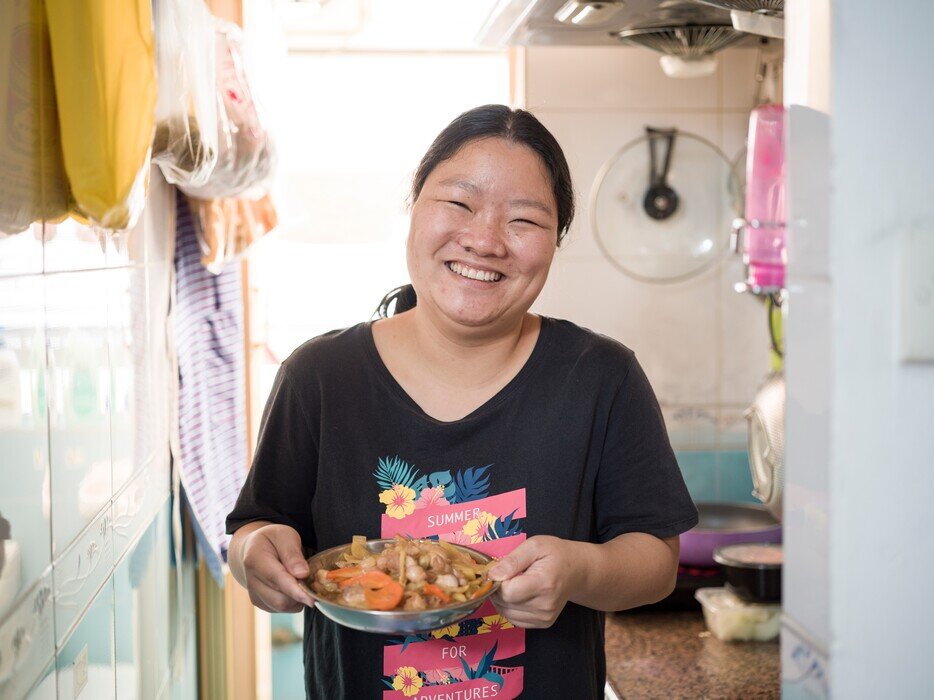 'My wish this Chinese New Year is for COVID to end so my husband can find work again.'
- Cecilia
Chinese New Year (CNY) is time for family and celebration; a time where families gather and enjoy a good meal together. With the pandemic pushing unemployment rates up to a 16-year high and leaving over 240,000 people out of work though, many families like Cecilia's* will find it difficult to celebrate this year.

Cecilia's husband is a construction worker and the family of four's breadwinner. The fourth wave of the pandemic, however, has reduced his income by two-thirds. To save money, Cecilia goes to the wet market at night when hawkers lower the prices to get rid of what is left. She told us she can buy four items for HK$10, which lasts her family three days.

This CNY, Oxfam Hong Kong (OHK) will be distributing extra meal kits and ingredients to low-income families like Cecilia's that are participating in Give A Meal through our One More Dish initiative, so they can enjoy a better meal with their families.

We at OHK invite you to share joy this CNY by donating your lai see to support our development work and initiatives like One More Dish.

SHARE JOY WITH LOW-INCOME FAMILIES THIS CNY! Donate today