Start main content
07 OCT 2022
Rethink Poverty.Empowerment Market @ Central Market | Together Empower!
To mark the International Day for Eradication of Poverty on 17 October, Oxfam Hong Kong (OHK) is organising the Rethink Poverty.Empowerment Market, which will be held from 18 to 23 October 2022 (Tuesday to Sunday) at Central Market. OHK hopes to raise public awareness about the importance of empowerment and partnership in the fight against poverty, and invite members of the public to join it in its mission. Eight of OHK's partner organisations will sell their handicrafts, environmentally friendly products, educational resources and such at the market. Members of the public will not only have the opportunity to purchase these products and support OHK and its partners, but also hear their stories and learn about OHK's anti-poverty work.
The theme of the market — 'Together Empower!' — represents how togetherness and partnership can bring about empowerment, which in turn enables those from low-income backgrounds to unleash their talent and potential. Poverty is a complex and multifaceted issue, and there is no single way to address it. By working together with people living in poverty to build resilience in adversity though, we can create a long-lasting and positive impact in the fight against poverty.
All proceeds from the event will go to those experiencing poverty/our partners who have a booth at the market. OHK sincerely invites all members of the public to join the Rethink Poverty.Empowerment Market. Everyone is welcome to come listen to the experiences of those who live in poverty and support them together. Visitors can get a free pouch and choose from several beautiful and meaningful iron-on transfers to place on their bag. Visitors who spend HK$200 or more on Saturday or Sunday can also get a free henna tattoo (visitors can choose from a set of designs; subject to a daily quota and available on a first-come, first-served basis).
OHK recently released 'Hong Kong Poverty Report: Poverty and Employment in Hong Kong During the Pandemic'. It found that COVID had widened the gap between the rich and the poor, and the poorest now earn 47 times less than the richest. Unemployment among the poor is also eight times higher than those who are not poor. And as many as a quarter of the poor are unemployed. OHK thus launched its Rethink Poverty campaign to help the public to learn more about the different facets of poverty, and work with OHK to bring about change.

Event page: Rethink Poverty.Empowerment Market

Details of Rethink Poverty.Empowerment Market:

Event Date and Time: 18 to 23 October 2022 (Tuesday to Sunday) 12 noon – 7 pm
Venue: Central Market (93 Queen's Road Central and 80 Des Voeux Road Central, Central)
Market Location: Oasis, G/F Central Market (Jubilee Street entrance)
Oxfam Booth and Free Gift Redemption: 24-hour Passage (2/F) and Dining Ground (G/F), Central Market
Venue Partner: Central Market
Event page:https://bit.ly/Empowermentmarket
Organisations & Featured Products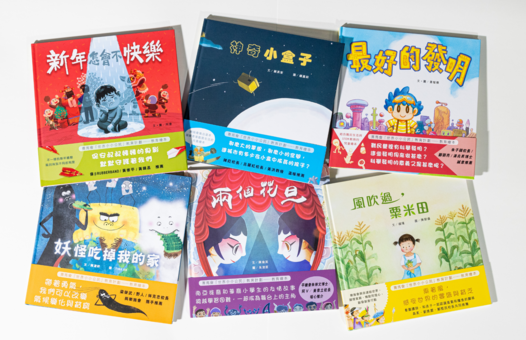 Oxfam Hong Kong
Oxfam is a global organisation that fights poverty through a 'one programme approach'. Our three-pronged approach – which involves advocacy, development and humanitarian work – enables people from poor communities to lift themselves out of poverty and thrive. In all that we do, Oxfam works with partner organisations alongside vulnerable women and men, while educating the public, to end the injustices of poverty and create a world without poverty.
Featured Products:
Award-winning 'Global Citizenship Education programme for Kids' picture books:
'The Wind Blows Over the Cornfield', 'Monsters Eat My House', 'The Incredible Box', 'The Best Innovations', 'The Two Hua Dan' and 'How Can Chinese New Year Not Be Happy'.
'Captain Farmer', an Oxfam Original 'Global Citizenship for Kids' educational boardgame

'Global Citizenship for Kids' Learning kit – Subdivided flat FOTOMO and Global Inequality Balance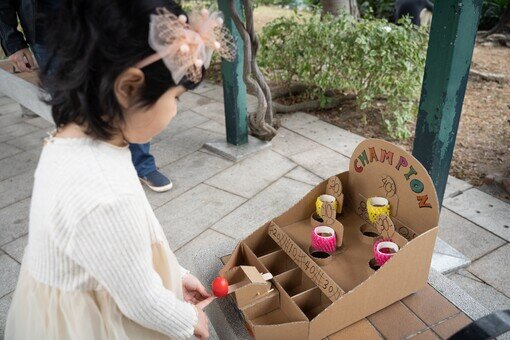 Growth Playground was established with the aim of creating toys from a person's imagination. It advocates for shared toys, and encourages children to make their own toys. In addition to giving children the freedom to let their creativity run wild, it hopes to break the concept of class, so that children – whether rich or poor – can enjoy the fun of making toys.
Growth Playground and Oxfam jointly launched the 'Toys Maker Movement'. Through the use of toys, lessons are offered to students from Primary 4-6 who come from low-income backgrounds and struggle academically to develop their imagination, thinking skills, executive functioning skills and other skills essential to their development. Through the lessons, children can better understand their strengths and weaknesses, and build up their self-esteem.
Featured Products:
Original, Environmentally friendly DIY Toy Kit (gashapon machine, coin pusher machine, basketball machine, etc.)
Growth Playground's toys encourage children to create their own toys, and thus have more autonomy in their creative process. This also helps them learn problem-solving skills throughout the process and helps parents and children learn to work together. These toys also use upcycled materials, and are environmentally friendly.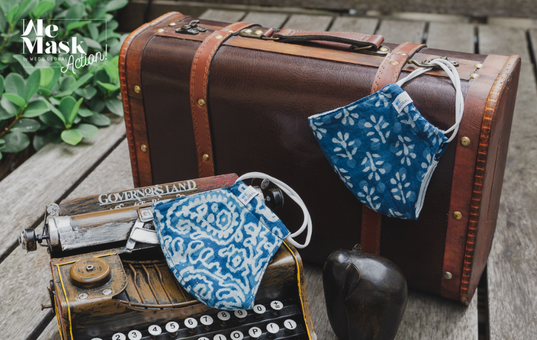 WEDO GLOBAL is a social enterprise that aims to advocate multicultural education by bridging cultural gaps, reducing negative perceptions and racial discrimination, to build an inclusive society with cultural diversity.
Together, WEDO GLOBAL and Oxfam created the 'Multicultural Exploration Public Education Project'. Through the project, ethnic minorities are trained to guide participants to visit their communities and learn about what it is like to grow up and live in Hong Kong. This then enhances understanding and communication between participants and ethnic minorities in Hong Kong.
Featured Products:
'We Mask Cover' Reusable Mask
The masks are sewn locally by women from ethnic minority and low-income backgrounds. They use 'Indian Block Print' fabric or indigo-dyed fabric along with their unique craft skills to make masks with different patterns on it.
'WeBand' hand-dyed fabric headband
The fashionable WeBand headbands are made by upcycling the remaining fabric from the 'We Mask Cover'

Multicultural picture book 'MeowMeow is Missing!'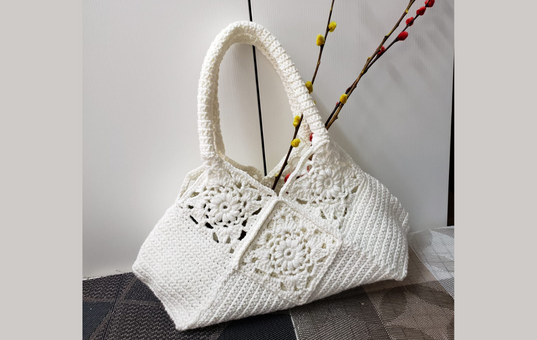 The People Service Centre (PSC) mainly provides care, changes and hope for underprivileged families by creating synergy, cultivating mutual aid and advocating for social policy changes.

PSC and Oxfam jointly launched the 'Poverty Commons' – Caring People in Poverty Community Education Project. Through a series of educational experiences (e.g. food rescues, visiting elderly people living in poverty, human library etc.), the Centre hopes to remove the social stigma the poor face, and enhance the public's understanding and empathy towards the poor.
Featured Products:
Handmade Crochet Products (pouches, hair accessories, coasters, baskets)

Handmade fabric products (mask storage bag, sanitary napkin bag, hair accessories)
Handmade scented candles by women from low-income families
Handmade beaded keychains and ornaments
Handmade incense sachets, mosquito repellent sachet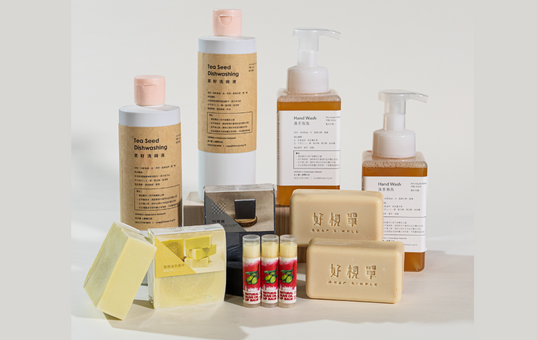 The Cleaning Workers Union was established by a group of outsourced cleaners. It was established to oppose outsourcing and seek better treatment for cleaners, giving workers the opportunity to speak up for themselves. Over the years, the Union has been concerned about the rights and interests of government outsourced cleaners in Hong Kong, monitoring the roles and responsibilities of outsourced government departments, and striving to ensure the rights of cleaners.
Cleaning Workers Union and Oxfam jointly launched the 'Advocacy Project on Monitoring Government Outsourcing System and Employment Protection of Cleaning Workers During the Pandemic', which aims to enhance working conditions and occupational safety of cleaning workers.
Featured Products:
Handmade Environmentally Friendly Products
Multi-purpose liquid soap, foaming hand soap, laundry detergent, tea seed dishwashing liquid (made with recycled cooking oil)
Natural Personal Care Products
Natural lip balm, lemongrass mosquito repellent, anti-allergic purple gromwell balm, bamboo charcoal soap, anti-allergic olive oil soap
Upcycled products (e.g. handbag, multi-functional bag, lunchbox, bags upcycled from umbrellas or wallpaper, folder)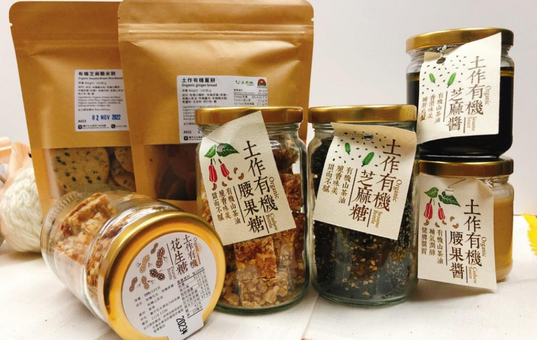 Tung Chung Community Development Alliance
Tung Chung Community Development Alliance supports those from low-income backgrounds in Tin Shui Wai and Tung Chung through community services. It also works to offer those living in poverty with more livelihood options/improve their lives by advocating for markets, bazaars and new housing estates for them.
Tung Chung Community Development Alliance and Oxfam jointly launched the 'Advocacy Project on Bazaars Policy'. Through it, they took the initiative to set up bazaars to provide a stable income and job opportunities for those who sell their products there. Together, the organisations also carry out research on the viability of the government setting up bazaars in other communities.
Featured Products:
Groundworks' Organic Peanut Brittles, Sesame Brittles, Cashew Nut Brittles, Gingerbread, etc.
Made by local women from low-income households, and ingredients sourced from local farms.
'"Jau5 Leoi5" production line' Fabric and Crocheted Products
Designed and made by women living in inadequate housing in Tsuen Wan.

Handmade Crocheted Products by Women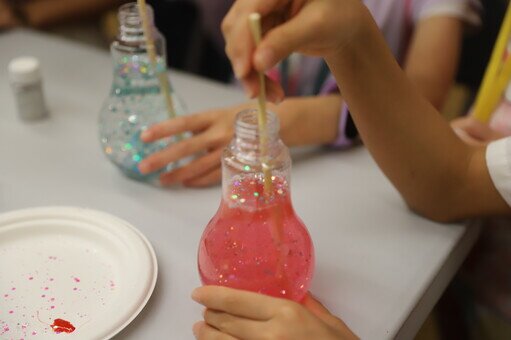 Childhood Is Limited is a social enterprise that focuses on the mental and emotional development of children. It organises various activities to let members of the public to better understand needs of children as they develop. Through their work, they hope to enable children to enjoy their right to happiness and innocence in the limited time they have during childhood.
Childhood Is Limited and Oxfam jointly launched the 'Mindful MaMa' Community Mutual Support Programme, which provides mindfulness training to women from low-income households. This enables them to become junior tutors of mindfulness experiences, earn an income and boost their confidence. The tutors also organise mindfulness experiences for children from low-income families, and help them to deal with pressure and build resilience.
Featured Products:
'Mindful MaMa' Mindfulness Bottle Kit
This kit is very popular among children, which aims to let children organize their thoughts when making the bottle, and learn to quietly observe and focus on the present moment.
'Mindful MaMa' postcard

'Mindful MaMa' Programme coloring frame kit
'Mindful MaMa' pressed flower photo frame
Handmade scrunchy, crochet hair clips
Handmade bags made by people from three different generations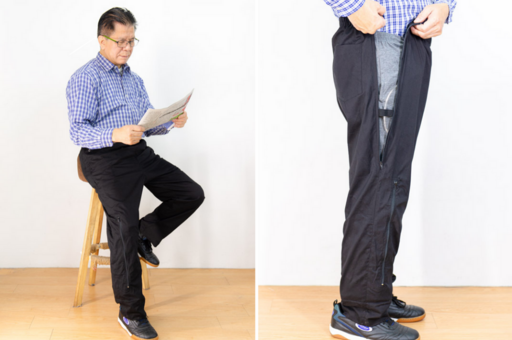 Home Care Apparel is a social enterprise which designs, manufactures and sells adaptive clothing and related products locally. It hires women and retirees to sew the adaptive clothing, and educates the public on the proper way of caring for older adults, so as to lessen the physical burden and life pressure of both the elderly and caregivers.
Home Care Apparel and Oxfam jointly launched 'Sewing Mission for People in Need', in order to train volunteers that are willing to offer the elderly with continued support, provide home-based services to customise everyday items or create adaptive clothing for the elderly who live in poverty, and expand their social networks.

Featured Products:
Locally Designed and Manufactured Adaptive Clothing (adaptive top, adaptive pants, urine bag pants, anti-strip jumper, jumpsuit, scratch prevention gloves, shoes for swollen feet, wheelchair cushion cover, wheelchair raincoat, etc.)

Women's summer top (front opening velcro top):
Suitable for people who have difficulty raising their hands and stretching/ people who have suffered from a stroke or have Parkinson's Disease/ people with degenerative joint disease.

Urine bag pants: Product designed to be extra wide, allowing urine bag to be hidden inside the pants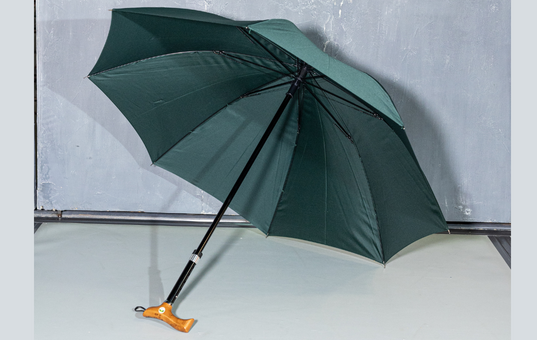 Eldpathy aims to nurture the public's empathy and understanding towards the mental and physical needs of the elderly. Eldpathy is a Hong Kong social enterprise which specialises in providing educational as well as corporate training workshops.
Eldpathy and Oxfam jointly launched the Experiential Education Project on Elderly Poverty. The aim of the project is to work with elderly people from different backgrounds and people from all walks of life to raise awareness about elderly people's rights.
Featured Products:
Cane Umbrella
The umbrella is specially designed for the elderly. It is reliable and can be adjusted according to users' needs. It also makes for a thoughtful gift.
Together Empower! Giveaways
Visitors who go to Oxfam's booth (location: 24-hour passage, 2/F Central Market) and complete designated tasks, can get the following gifts for FREE! (Gifts are limited and are available on a first-come, first-served basis.)
- Ends -
About Oxfam
Oxfam is a global organisation committed to creating a world without poverty through its advocacy, development and humanitarian work.

For media enquiries, please contact:
(For English)
Samantha Wong
Senior Communications Officer
Tel: (852) 3120 5281
Email: samantha.wong@oxfam.org.hk
(For Chinese)
Roni Chan
Communications Officer
Tel: (852) 3120 5222
Email: roni.chan@oxfam.org.hk