Start main content
Last updated 15 May 2021
'People are literally dying on the streets or in car parks or in their homes. There is no one I think in India who doesn't know of friends or family or colleagues who have not had COVID.'
Amitabh Behar, CEO of Oxfam India
Oxfam is on the Ground
In the face of the health crisis in India, we are stepping up our efforts in 16 states* to meet both immediate and long-term needs. We are:
procuring oxygen tanks and concentrators, beds, digital thermometers, and other medical equipment to help government hospitals
distributing personal protective equipment (PPE) and safety kits to health workers
reaching out with food to the stranded workers and to the most marginalised and vulnerable communities
making direct cash transfers to the most marginalised households
working with the government to ensure a substantial increase in the health budget to strengthen the Indian public health system
*Assam, Bihar, Odisha, West Bengal, Tamil Nadu, Chhattisgarh, Karnataka, Kerala, Jharkhand, Uttar Pradesh, Delhi, Rajasthan, Gujarat, Andhra Pradesh, Maharashtra and Telangana
Our immediate priority is to supply hospitals and health workers with medical equipment and PPE so they can continue treating those who are sick. But to avoid a worse humanitarian disaster it is vital we stop the spread and so we are also preparing handwashing stations and awareness campaigns to help people stay safe.
Amitabh Behar, CEO of Oxfam India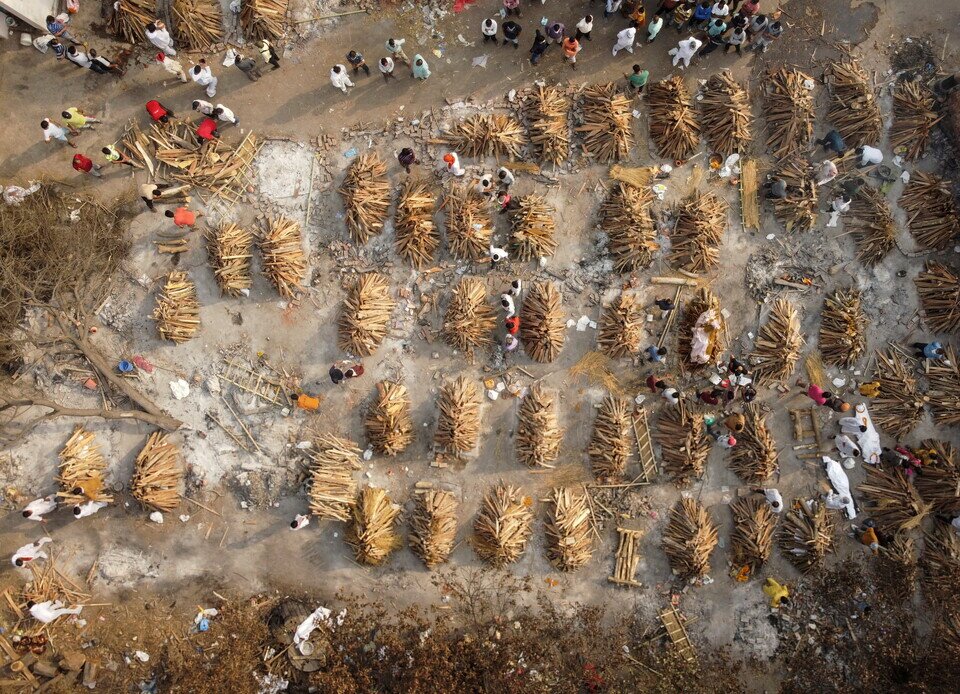 Deadly Second Wave of COVID Grips India
(Photo: Danish Siddiqui/Reuters)
India is facing a deadly second wave of COVID-19 and has been recording over 300,000 cases per day over the past few weeks, and around 4,000 deaths each day. Countless people have been unable to access treatment as hospitals and medical facilities have been running out of oxygen and ICU beds.