Start main content
A sudden and 'once-in-500-years' storm recently wreaked havoc on Hong Kong. This extreme climate event induced by climate change has crippled this city and severely affected our daily lives in an unprecedented way. In fact, the frequency and seriousness of extreme weather have been on the rise globally, posing significant challenges to both the existing generation and the next.
Around the globe, there are many other areas that are more vulnerable to climate change than Hong Kong. Oxfam Hong Kong, in collaboration with humanist photographer Qiu Bi, has spent the past year visiting remote areas across Asia. Together, we witnessed how unpredictable weather had led to crop failures, and how climate disasters devastated the homes of many people. Oxfam Hong Kong will be organising the 'Know Heaven, Know Earth: Oxfam Hong Kong Climate Change Photography Exhibition' from 11 to 17 October. We hope that after visiting the exhibition, the public will gain a deeper understanding of the impact of climate change across the globe, and through their own actions, take steps to protect the environment. It also urges decision-makers to reduce emissions and provide assistance to climate-vulnerable groups, thus promoting climate justice.
Know Heaven, Know Earth: Oxfam Hong Kong Climate Change Photography Exhibition
The journey of vulnerable communities adapting to a changing climate
Date & Opening Hours: 11 to 17 October 2023, 11 am to 8 pm
*Please note: the period between 3 pm and 6 pm on 12 October (Thursday), and the period between 10 am and 12 noon on 15 October (Sunday) are closed for private events. The exhibition will not be open to the public during these two periods.*
Place: 1st Floor, Zone A, TKO Plaza, 1 Tong Tak Street, Tseung Kwan O
(Exit C of MTR Tseung Kwan O Station, take the escalators to the first floor via PopCorn Shopping Mall, heading towards the PopCorn2, and then follow the signs to TKO Plaza)
Content: Portraits of life in rural China, mountainous regions in Nepal, and low-income residents in Hong Kong affected by climate change. The focus is on how local communities, especially women, cope with extreme weather.
handicrafts adaptation to Climate Change
In recent years, Qinghai has been significantly affected by climate change, with more frequent snowstorms placing tremendous pressure on the lives of its residents. Through a women's handicraft cooperative supported by Oxfam Hong Kong and our partner, members have learnt to design, produce and sell handicrafts, including Tibetan fox hanging ornament made by yak down and wool. This initiative has provided them with an additional source of income.

Donate to support vulnerable groups in coping with climate change!
For every donation of HK$300, you will receive a Tibetan fox handicraft.
(while supplies last)
Donate Now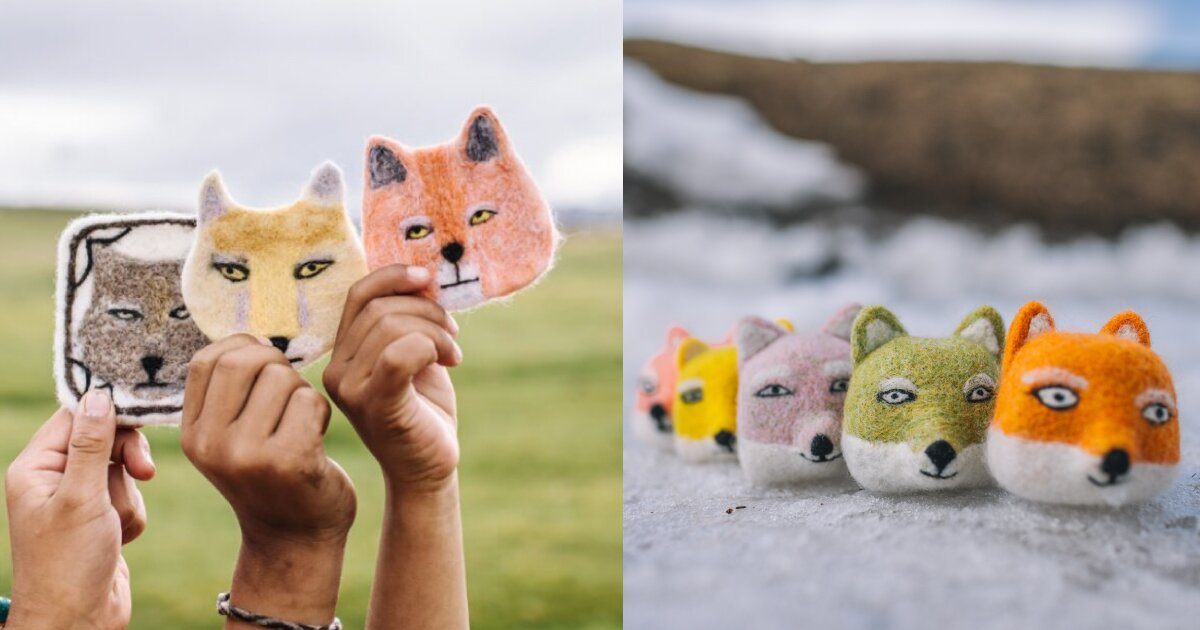 Just as the ancient Chinese military treatise 'Art of War' says: 'Know heaven, know earth, and the victory is complete'. It is important for people and communities in vulnerable regions to empower themselves, and understand the climate and their land to adapt to climate change and thrive.
This photography exhibition will feature the livelihoods of communities in various regions, such as Liugou Village in Shaanxi Province, Wangjinzhuang Village in Hebei Province, Gyatang Grassland in Qinghai Province, and Baitadi District of Nepal. Additionally, it will shed light on the living and working conditions of Hong Kong's subdivided flat residents and street cleaners in the scorching heat. The exhibition will further showcase how Oxfam Hong Kong uses a holistic 'one-programme' approach – which includes humanitarian response, development programmes and advocacy – to fight poverty and enhance vulnerable communities' ability to adapt to climate change.

Click on the image to learn the story behind
Photos: Humanist photographer Qiu Bi