Start main content
This photo, taken by Ducky Tse, was first exhibited at the 'Do you read me?' photo exhibition.
According to the 2016 report on poverty among ethnic minorities in Hong Kong, the poverty rate among South Asian children (29.1 per cent) is significantly higher than that of all children in Hong Kong (i.e. 12.1 per cent). With the former more than double than that of the latter, it is clear that a considerable number of ethnic minorities live in poverty.
Since many South Asian children have a limited grasp of Chinese, their career options as adults are often limited to '3D' jobs, i.e. dirty, dangerous and demeaning jobs; these are often low-paying jobs too. As such, this fuels intergenerational poverty.
One of the most direct ways of enabling these children to escape poverty is by providing them the support necessary to become proficient in Chinese. Oxfam Hong Kong has thus been conducting research on how to better support non-Chinese speaking students' Chinese learning as well as on government policies in this area, and are undertaking public education initiatives to make the needs of ethnic minorities more visible.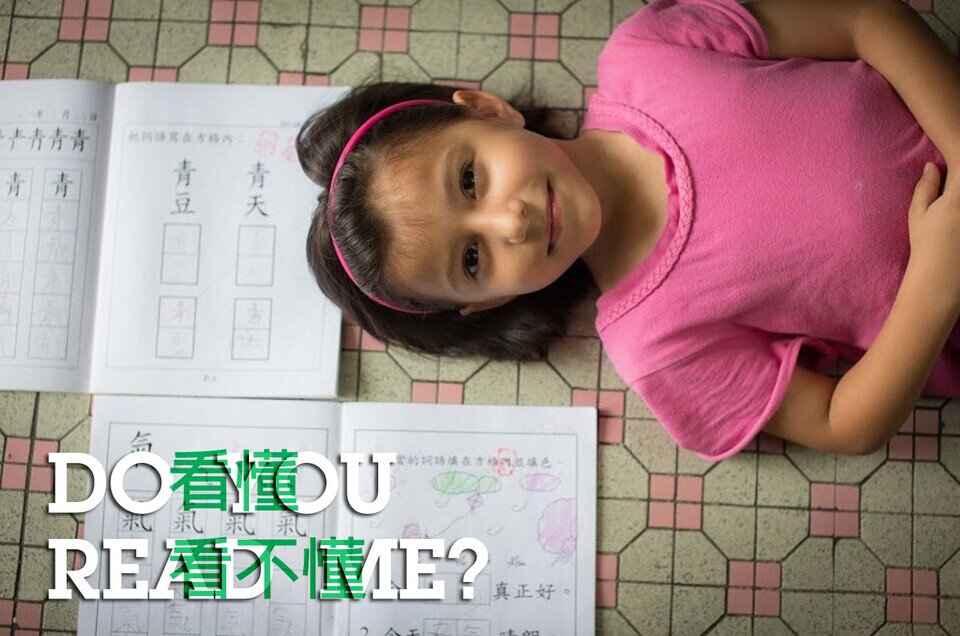 Do you read me?
'Do you read me? A photo exhibition on how ethnic minorities learn Chinese' was jointly organised by Oxfam and photojournalist Ducky Tse to raise the awareness about the challenges ethnic minorities face when learning Chinese.
Research papers
*Report in Chinese only

The Four Poverties in Hong Kong
Our programme: Start from the Beginning – Chinese Supporting Scheme for Non-Chinese Speaking Students in Kindergarten
Befriending the Chinese Language

Oxfam Hong Kong, the University of Hong Kong and the Hong Kong University of Education launched the 'Start from the Beginning – Chinese Supporting Scheme for Non-Chinese Speaking Students in Kindergarten' in 2015. The programme involves:
Providing interactive enrichment classes for non-Chinese speaking children (Chinese classes are held separately from Chinese-speaking children; non-Chinese and Chinese-speaking students attend other classes together).
Offering non-Chinese speaking students with individual/two-person and group study timeslots (1 to 1.5 hours a week) so that teachers can better meet their needs. This also gives students more opportunities to speak and ask questions.
Developing a curriculum, teaching materials, teaching methods and evaluation tools that target the learning needs of non-Chinese speaking students.
Studying theories on second language learning and cognitive theories on Chinese learning to develop a variety of teaching materials (e.g. picture books and children's songs); developing activities appropriate for non-Chinese speaking kindergartners (e.g. reading picture books, singing children's songs, vocabulary games, learning words through actions, etc.); helping non-Chinese speaking children to broaden their vocabulary, strengthen their mastery of the structure of Chinese characters, and improve their ability to speak, listen, express themselves, learn sentence patterns, etc.
After two years of implementing this project, non-Chinese speaking kindergartners' Chinese has improved significantly and has made them more motivated to learn the language. They enjoy their Chinese enrichment classes because the classes have enabled the children to better communicate with their Chinese-speaking classmates and participate more actively in class, and have boosted their confidence. This project is funded by Oxfam and Social Innovation Fund.