Start main content
Liu Ka-yee's 'Cleaner's Theme Park' which was displayed at 'Poverty. Full-time.' An art exhibition on working poverty. (Photo: Ducky Tse)
Together, we can transform more lives!
The Situation
Working poverty has become a serious issue. According to the Hong Kong Poverty Situation Report 2020, before policy intervention, over 805,000 people made up the working poor in Hong Kong. Since the minimum wage was introduced in 2011, it has always lagged behind inflation and has thus continued to keep many who work poor.
That is why Oxfam has continued to urge the government to review the minimum wage level to ensure it meets the basic needs of workers and their families. We are also calling on the government to review the minimum wage at least once a year so that it keeps up with inflation, and review its outsourcing system to protect low-income outsourced workers.

Employment Situation Amidst the Epidemic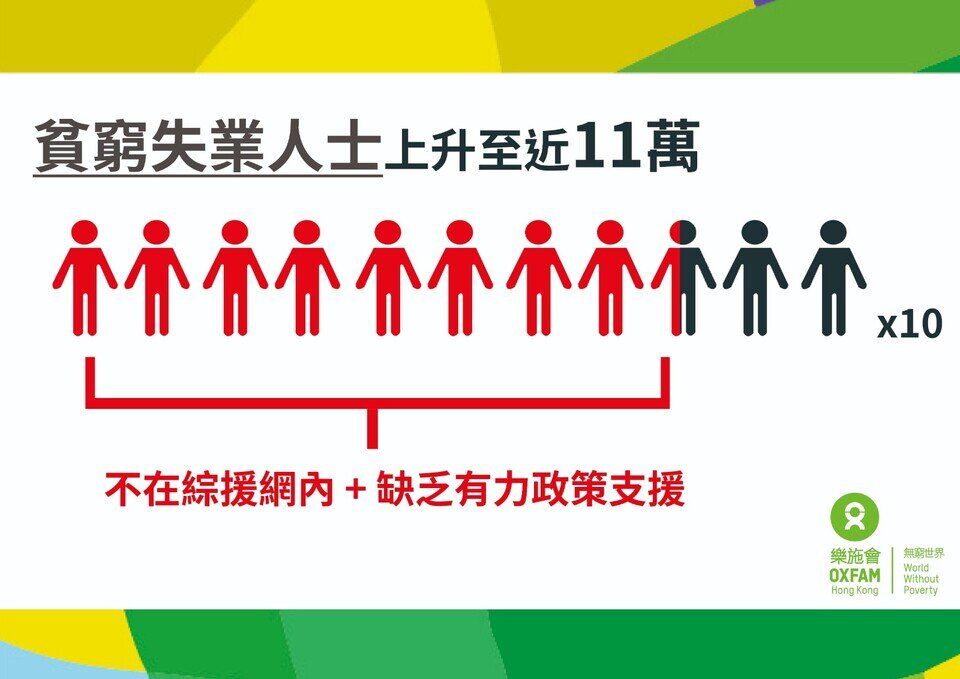 Hong Kong Poverty Report: Unemployment among the poor during COVID-19
Oxfam Hong Kong's latest research reveals that the number of unemployed people from poor households this year soared to nearly 110,000, 75% of which could be outside the safety net of Comprehensive Social Security Assistance (CSSA) scheme.

learn more
Outsourced Government Cleaners' Working Conditions Amidst Epidemic
While distributing masks and hand sanitiser, we worked with our partners to interview 149 cleaners from across 15 districts to understand cleaners' working conditions during the epidemic. The results were announced at our joint press conference on 18 February; many interviewees said they were ill equipped. We thus urge the government and outsourced cleaning companies to provide cleaners with the protective equipment they need. Learn more here.


hOW WE'RE HELPING

Making Poverty Wages
'Usually, people cover their noses when they're around cleaners, but after the exhibition, some of the residents would cheer me on when they see me; they make me feel respected.'
-Madam Hing
Madam Hing is proud to see her own photo displayed at the exhibition, calling for care on the situations of grassroot workers. (Photo: Derek Yung)

'The garbage stinks to high heaven, especially when I come in on summer mornings,' said Madam Hing, who has been working as a cleaner for 11 years.
It's not just the pungent odour she needs to deal with though. 'When bags of rubbish fall through the refuse chute into the garbage bins, shards of glass and other rubbish fly in all directions, easily hurting anyone around,' she said explaining the dangers of her work.
Hing works nine hours a day and makes minimum wage. She said, 'Every day I throw out hundreds of kilograms of garbage and it's quite physically taxing. Sometimes, I really wish I could take a day off to rest.' Although labour laws require employees to take a day off for every six days of work, employers often pressure employees to continue working, using what little they make in a day as motivation and the lack of manpower as an excuse. This, however, means many low-income workers need to work continuously for extended periods of time.
Aside from long working hours, these workers also lack labour protection. 'Every few years, employers make us sign new contracts so that we aren't able to receive Long Service Payment,' said Hing annoyedly. She went on, 'Minimum wage is too low; it should be raised.'
To help the public better understand the challenges those in working poverty face, we partnered with photographer Ducky Tse to hold 'Poverty. Full-time: An art exhibition on working poverty' in January 2017. Not only did the exhibition draw many visitors, it also garnered much media attention and helped the wider public better understand and even change their attitudes towards low-income workers.
Oxfam has long been concerned about the difficulties low-income workers face. That's why we'll continue fighting to bring change to labour laws. We're doing everything from calling on the government to review minimum wage and ensuring it keeps up with inflation, to urging it to improve labour protection for those employed under non-continuous contracts.
'Street cleaners are the true pride of Hong Kong!'
- Ng On-yee

Women's world snooker champion Ng On-yee got a taste of what being a cleaner was like, as she took part in curator Ducky Tse's photo shoot for the exhibition.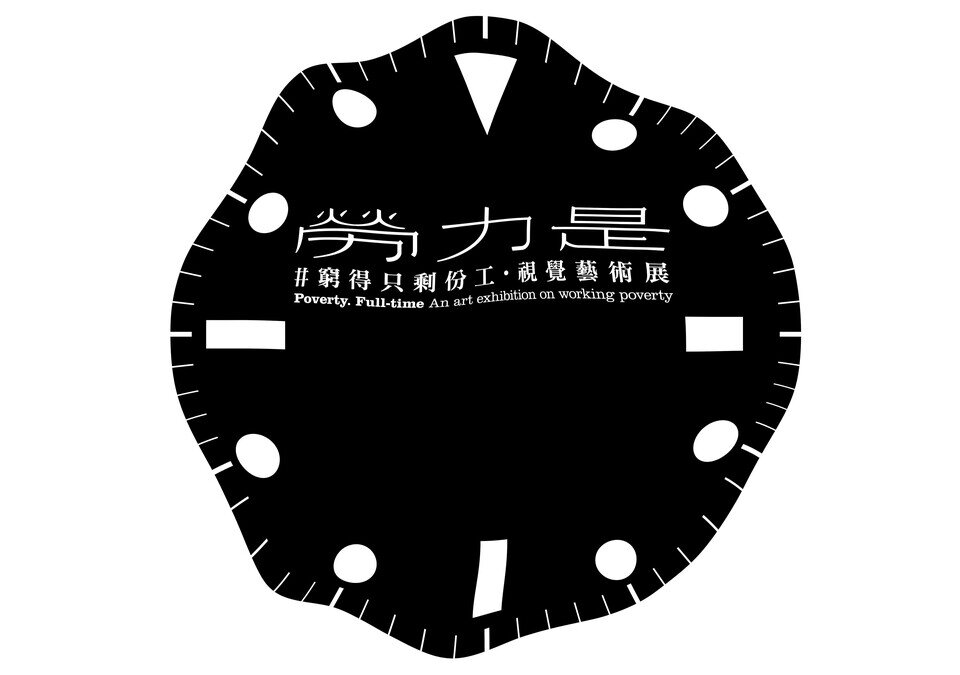 Poverty. Full-time.
In January 2017, Oxfam partnered with photographer Ducky Tse to organise 'Poverty. Full-time. An art exhibition on working poverty'. Eleven visual art teams participated in it to encourage the public to reflect on the value of labour. Learn more about the exhibition below.
Together, we can transform more lives!
Oxfam's Policy research and advocacy (selected)