Start main content
The picture above is entitled 'Visible vs. Invisible' by Lai Yat Nam and was displayed at 'Poverty. Full-time.' An art exhibition on working poverty.
Together, we can transform more lives!
The Situation
According to the Hong Kong Poverty Situation Report for 2019, after policy intervention, 15.8 per cent of Hong Kong's population – over 1 million people – live in poverty. The causes of poverty are interrelated, and that is why Oxfam Hong Kong works on a variety of issues. Besides conducting research on poverty among the elderly, women, the working class and ethnic minorities, for instance, we also conduct policy research to help the public better understand Hong Kong's poverty issues.
Oxfam believes inequality breeds poverty; the Hong Kong Inequality Report we published in 2018 backed up this claim as it pointed out that systemic problems like unjust policies fuel poverty in Hong Kong. As such, Oxfam has been undertaking various advocacy initiatives.
For instance, Oxfam has been urging the government to take the basic cost of living into account when calculating the poverty threshold. The government set the poverty line at 50 per cent of the median household income by household size in 2013, so in 2019 the household poverty lines for one-person and two-person households are HK$4,500 and HK$10,000 respectively. The official poverty line should be able to help measure poverty, however, because it does not take into account households' basic living expenses, it is not a very helpful indicator. As such, we interviewed and calculated the basic cost of living for different demographic groups and household sizes based on the groceries they would need to buy to cook nutritionally balanced meals. Studies like this have helped society at large gain a better understanding of poverty and the needs of the poor.
Hong Kong's Housing Woes
According to the Census and Statistics Department survey in 2016, there was a total of 92,700 subdivided flats that housed nearly 210,000 residents. To solve the housing problem, the government should develop different kinds of community housing in the short term to provide temporary residence for low-income families on the public rental housing waiting list. In long term, the government should work on the planning and development of brownfield sites. They should accelerate the planning progress to confirm the land sizes of different public housing projects and increase the public housing ratio.
hOW WE'RE HELPING
give A Meal: Oxfam's Food Support Project for Low-Income Families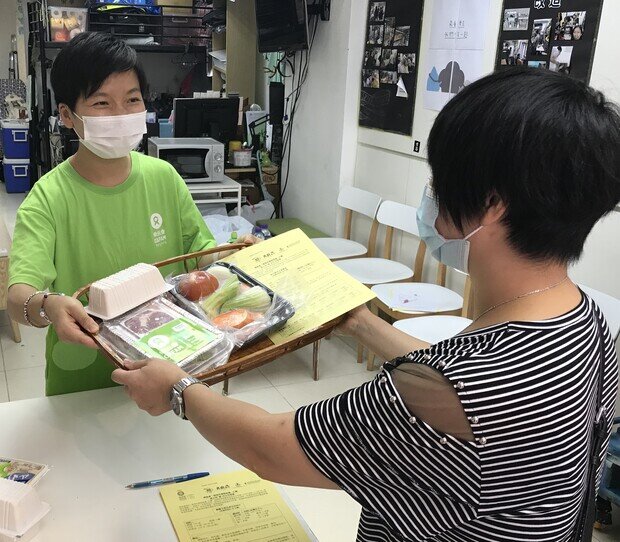 Nutritious Meal Kits +
Knowledge Transfer +
Job Opportunities

We aim to provide 600 low-income families that have children with nutritious meal kits over two years in four batches.
Thinking Outside the Box About Subdivided Flats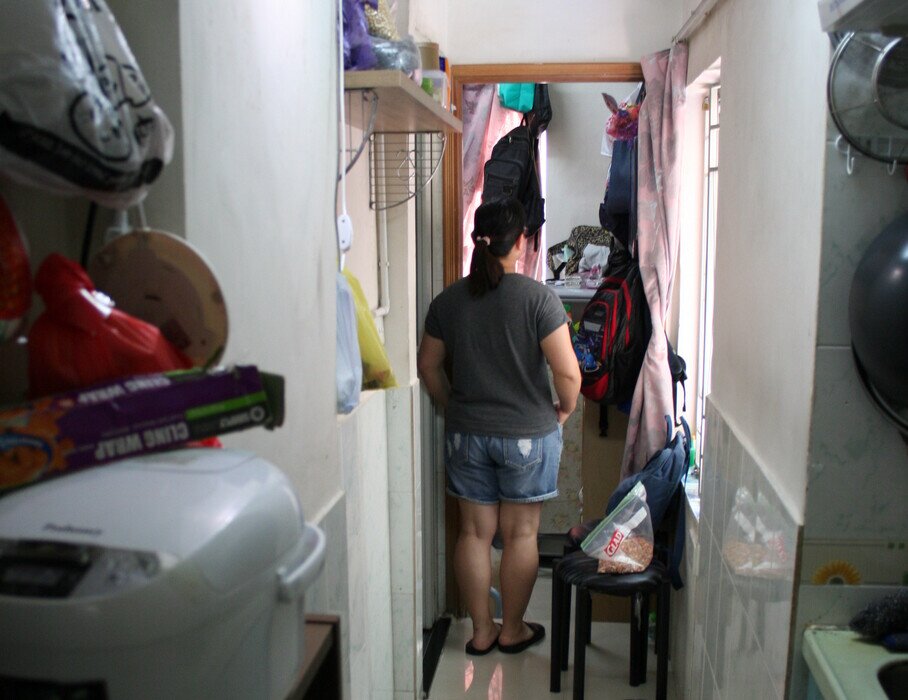 Yin, her husband and their 11-year-old son live in a subdivided flat barely 100 square feet.
Sky high property prices and rents have left Hong Kong's 210,000 low-income population with no choice but to live in cramped subdivided flats. This not only makes life inconvenient, but also puts pressure on these families psychologically.
Since 2017, Oxfam has been supporting the ELCHK Tai Wo Integrated Youth Service Centre to implement home improvement projects in subdivided flats in which low-income families live.
Yin is one of participants of this project. Despite the fact that she, her husband and their 11-year-old son live in a subdivided flat in Tai Po that's barely 100 square feet, half of the family's income is spent on rent and utility fees alone. Aside from the bedroom and washroom, there's only a narrow corridor that acts as a makeshift living room, which fits a small table; the rest of the family's sundries are usually placed under the table.
Through this project, we helped Yin install a shelf and a bookcase, and mounted the TV, which was originally on top of the fridge, to the bedroom wall. This has given Yin and her family more storage space.
Children from families like Yin's often find it difficult to learn English. In June 2017, Yin's son joined ELCHK Tai Wo Integrated Youth Service Centre's English classes, which have not only helped him improve his English, but also get to know the centre's social workers and other children. Yin said, 'He really likes going to the centre. He joins whatever activities they have whenever he has time.'
We at Oxfam also support the centre's parent groups for those who live in subdivided flats as well as activities that help them learn more about Hong Kong. Yin has participated in these groups, and has visited Deaf Cafeteria with the centre. This project has not only improved Yin's living space, but has also helped her expand her social circle. She told us, 'After joining these activities, I've become much happier. I've also come to see that Hong Kong's actually a hospitable and warm city.'
Not only are we working to improve the homes of 50 families through this project, we've also brought parents who live in subdivided flats to meet a member of the Legislative Council to speak up about the issues they face living in these flats. Through opportunities like this, we hope to help the public and government better understand and pay greater attention to housing issues in Hong Kong.
fight inequality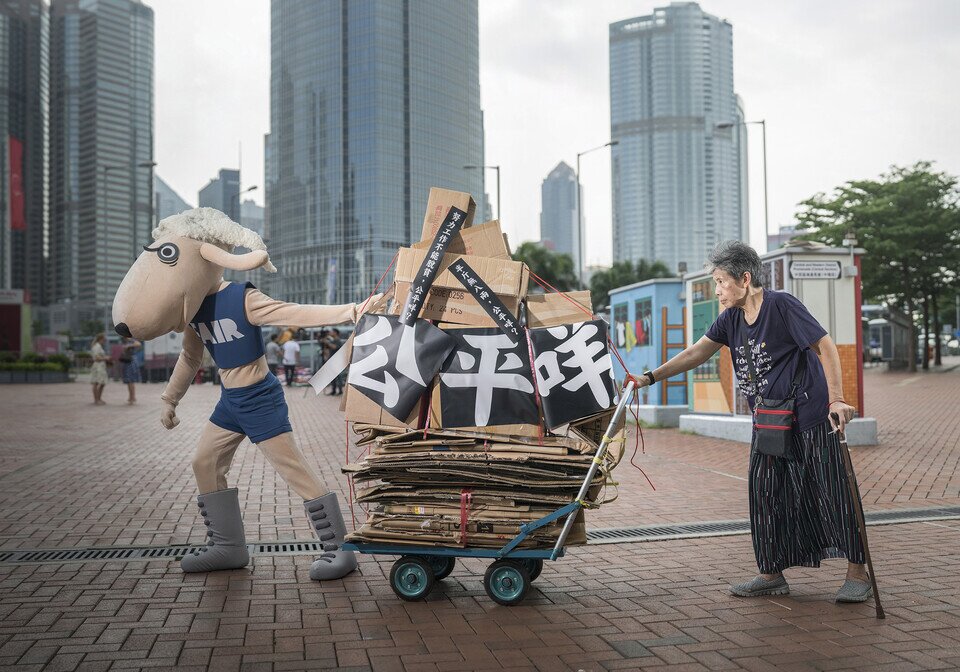 I'm allergic to inequality
Oxfam launched 'Fair the Sheep: Advocacy and Public Education Activities'in 2018 to raise awareness about and fight inequality in Hong Kong.

KNOW MORE
'Fairness isn't about everyone getting the same outcome, but having equal opportunities.'
-

Cecilia Yeung, Hong Kong female high jump record holder
Cecilia joined our 'Fair the Sheep advocacy and public education activities' in 2018. Here, she walks up six stories to visit Kit, a boy who lives with his family in a subdivided flat.
Together, we can transform more lives!
Oxfam's Policy research and advocacy (selected)
*Chi Only