Start main content
The picture above is entitled 'Visible vs. Invisible' by Lai Yat Nam and was displayed at 'Poverty. Full-time.' An art exhibition on working poverty.
According to the Hong Kong Poverty Situation Report for 2017, after policy intervention, 14.7 per cent of Hong Kong's population – over 1 million people – live in poverty. The causes of poverty are interrelated, and that is why Oxfam Hong Kong works on a variety of issues. Besides conducting research on poverty among the elderly, women, the working class and ethnic minorities, for instance, we also conduct policy research to help the public better understand Hong Kong's poverty issues.
Oxfam believes inequality breeds poverty; the Hong Kong Inequality Report we published in 2018 backed up this claim as it pointed out that systemic problems like unjust policies fuel poverty in Hong Kong. As such, Oxfam has been undertaking various advocacy initiatives.
For instance, Oxfam has been urging the government to take the basic cost of living into account when calculating the poverty threshold. The government set the poverty line at 50 per cent of the median household income by household size in 2013, so in 2017 the household poverty lines for one-person and two-person households are HK$4,000 and HK$9,800 respectively. The official poverty line should be able to help measure poverty, however, because it does not take into account households' basic living expenses, it is not a very helpful indicator. As such, we interviewed and calculated the basic cost of living for different demographic groups and household sizes based on the groceries they would need to buy to cook nutritionally balanced meals. Studies like this have helped society at large gain a better understanding of poverty and the needs of the poor.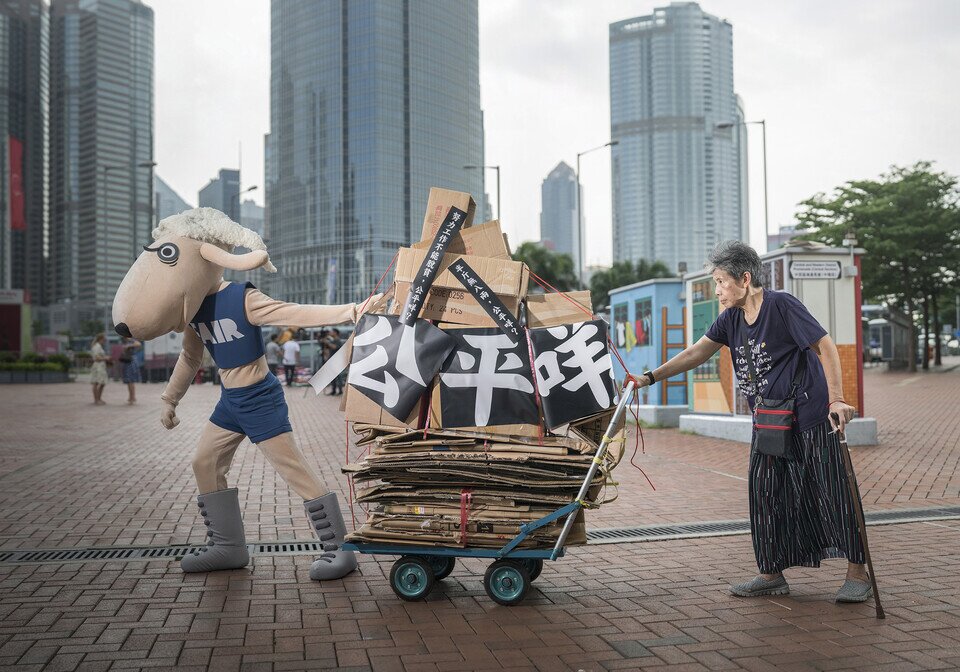 I'm allergic to inequality
Oxfam launched 'Fair the Sheep: Advocacy and Public Education Activities'in 2018 to raise awareness about and fight inequality in Hong Kong.

Policy research
*Only available in Chinese